Real estate laws are usually not the first priority for most agents and brokers. Every real estate transaction inherently has some level of legal risk. As a result, buyers and sellers filing lawsuits with their real estate agents is not uncommon.
Thinking of becoming an agent or already working as one? It's critical to be familiar with common legal issues and know how to avoid them. Pre-licensing courses and continuing education in real estate are great places for understanding real estate law.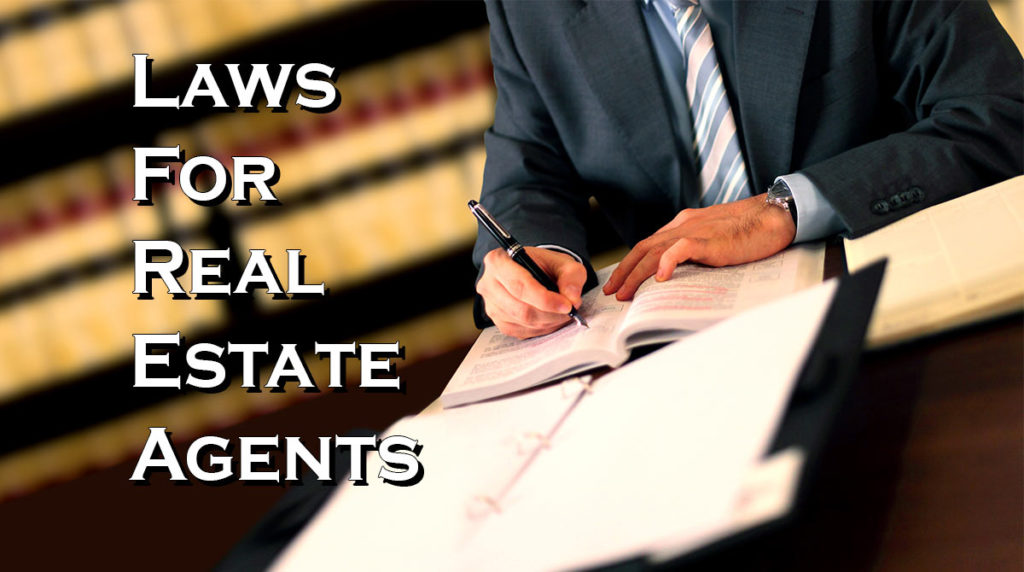 There is no substitute for a practicing real estate attorney, but that's no excuse for not making yourself familiar with basic laws. The following 4 real estate laws are common pitfalls that every agent should know.
1. Accurately Disclosing Information
More real estate lawsuits are filed against agents for incorrectly disclosing information about a property than any other law. As a result, buyers have to be informed about every detail of the property before an agreement can be reached to purchase it.
Selling a property? Giving information to the buyer that is incorrect or incomplete could result in a lawsuit against you after the purchase. Property details that are most commonly found to be inaccurate are boundaries and property lines, the roofing structure, foundation, other structural properties, and pest infestations.
If you're the listing agent and the sellers provide you with information about their property, it is your responsibility to share it with the buyer's agent. You'll be leaving yourself open to a potential lawsuit later if you don't.
The best way to avoid trouble later is have the sellers complete all disclosure forms before putting the home on the market. Confirm that all information you receive from the seller is accurate. A qualified inspector may be necessary if you're not certain.
2. False Advertising
REALTOR® code of ethics and state licensing real estate laws have specific written requirement regarding advertising that all agents must follow. The laws cover the "truth of information" that listings be truthful and pictures in the ads are an accurate representation of the property for sale.
Don't use software to edit photos so they're more aesthetically pleasing or worse, remove visible damage that will need to be repaired. This doesn't apply to virtual staging, which is a way to showing a buyer what the house would look like furnished. If the home is only 1600 square feet, don't advertise the home as "just under 2,000 sqft".
These laws also cover ads posted on the internet, holding you accountable for their accuracy. It's up to you be truthful and comply with the real estate laws passed in your state.
3. Fair Housing Laws
Violating the Equal Allocation of Real Estate Units is a common reason for lawsuits. What should you do if you're listing a property and the owner tells you not sell to anyone of a specific race or religion? The answer is simple, you need to walk away from that client as soon as possible.
Judgments against real estate agents found discriminating against potential buyers can be very costly. Local state and city laws that cover protected groups can make things even worse for you.
As a real estate agent your name is your brand. Don't risk your reputation for one deal that could permanently damage your career.
4. Environmental Issues
Common environmental safety risks are another legal pitfall that agents have to deal with. Lead paint, unsafe drinking water, asbestos, and other hazards need qualified people to inspect and fix.
Brokers and agents should urge sellers have these issues inspected by qualified professionals. Legal problems will eventually surface as a result if you decide to ignore environmental laws. It would be prudent for you to become knowledgeable with the common environmental problems that affect your area. Finally, finding trustworthy environmental inspectors you can refer to buyers should also be a priority.
Real estate agents that choose to ignore these common legal risks will find themselves in trouble. Staying on top of these things will not only keep sales closings from delays and interruptions, but will also build your reputation as a trustworthy agent who does things right.