Energy efficient homes are growing in demand as more people become aware of our impact on the planet and climate. I was recently quoted in an article on Materials Market about the reasons homeowners should buy a "green-friendly" home, but what do real estate agents need to know to better serve their clients?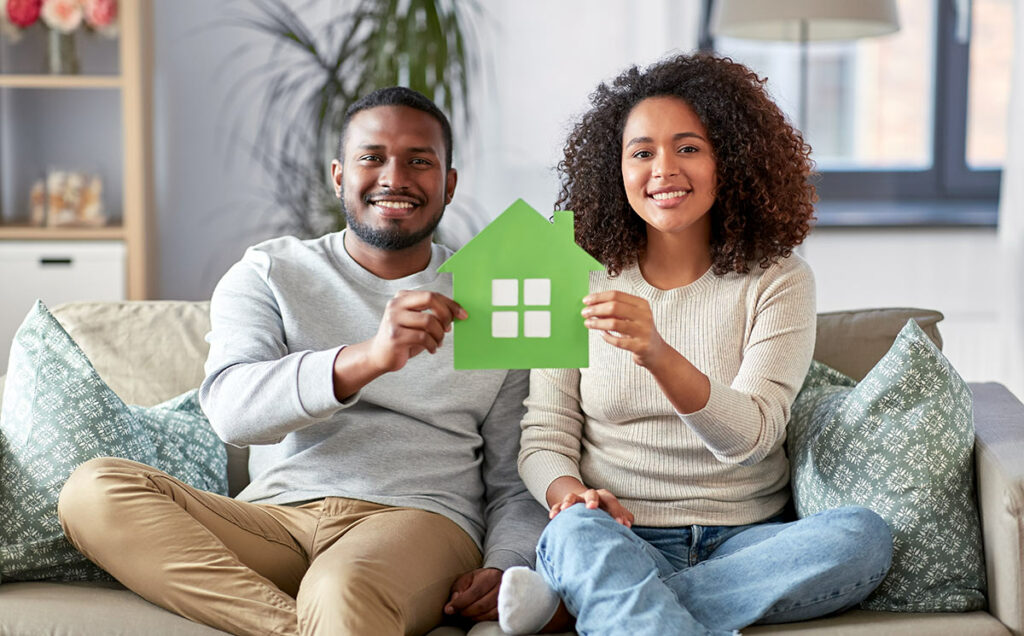 If you've ever stared blankly at a client that asked about buying an energy efficient home or what the value of selling one was then you know some of the challenges already. Selling features like plantation shutters, stone countertops, and hardwood floors? No problem, but what about solar panels, geothermal heating systems or rainwater collections systems? How will you promote the value to a potential buyer?
Listing and Selling Energy Efficient, Green Homes
Summarize All of the Home's Environmentally-Friendly Assets
Make a list of everything green in the client's home and be as detailed as possible. Are there energy efficient appliances? How much money are the current homeowners saving on utility bills? Share the savings with potential buyers. Other items to list are the "R factor" of the insulation, solar panels, no VOC paints, water-conserving rain barrels, and using native plants for landscaping.
Show the Value of a Green Home
Even if a potential home buyer isn't looking specifically for a green home you can still show them the value and that it's in their best interest to own one. The energy savings from solar panels, lower utility costs from energy efficient appliances and the indirect value of better air and water quality in their local environment.
Educating The Client
Your client may be knowledgeable about making their home green-friendly, but you may have to teach them how to market it properly. Sales brochures and other advertising should accurately promote the home's energy efficient features, but also set expectations and not over-sell them. Many buyers may not care as much as the seller about these green features and will be more interested in more traditional features of the home.
Buying Energy Efficient & Green Homes
Review Seller's Green Claims
Make sure to read the fine print. "Greenwashing" is making claims that something is environmentally conscious for the sake of marketing when truthfully there's no additional benefit. Home sellers may overstate how much insulation is being used or claim building materials are non-toxic while not actually knowing the source material.
Review Water, Cooling, and Heating, Cooling Bills
Request a year's worth of utility bills from the home owner. How do they compare to homes of similar size? Contacting the local utility should provide you with the information needed. You should see savings of 20% less energy compared to a home without energy efficient appliances or proper insulation.
Check The Appliances, Water Heater, and Furnace
Even if an appliance is brand new, it doesn't automatically make them green. They should meet energy efficiency standards for EPA's ENERGY STAR rating. Check the appliance warranties and determine if the service contracts will still be valid if the house is sold.
Find the Right Home Inspector
The majority of home inspectors will be looking damage to the foundation and structure, roof leaks, termites, the usual. Finding a home inspector that understands what makes a home green is also important. Is the water or paint contaminated with lead or other toxins? The inspector you hire should also be able to find and detect chemical contaminants that could make your family sick.
Check Builder Credentials
If your client is looking to buy a new home, be sure to do your research on the builder and contractors who worked on the subdivision. If a builder claims that their homes are LEED, but is not certified, it's time to reconsider the purchase.
Beware of House Flippers
Contractors that flip houses typically buy cheap, out-of-date older homes, make aesthetic changes and try to sell it as soon as possible. Be sure to look closely at green claims made by these contractors.
Make Sure Local Zoning Laws Allow Green Upgrades
If your client is looking to buy a home and make green upgrades later be sure to check local regulations. They may think they've found the perfect home, but ordinances or HOA's don't allow solar panels.
Meet With Solar Company Consultants
If your client is looking for home specifically for adding solar panels, hire a local installer before finalizing the purchase. The solar consultant will be able to advise how much the home will benefit from solarizing it. They can also give pricing on panel leasing vs. owning to see what is the right decision for your client.