Real estate is a booming industry. No matter what happens in the world, real estate continues to rank as an attractive and financially stable career path. Real estate is a balancing act. Learning how to be at the right place at the right time for the right price is the key to a successful real estate career.
If you are in the market to become a real estate agent in Pennsylvania, the time is now! Agents who have strong work ethics, are hardworking, have a keen understanding of the real estate market and the industry and the willingness to learn can make a 6 figure salary.

Take Courses Online or in a Classroom?
As the world shifts, education follows suit. You can now begin your real estate career either online. There are many pros and several cons to online learning. For example, a pro of remote learning is flexibility. As people balance home, work and family life, online education options may be the best way to go. A con of online learning is not having your instructor immediately on hand.
Classroom courses are a plus for people who learn better in an in-person environment. However, a major con of in-person is fighting traffic, the costs and mental anguish of travel and gas and inflexibility in school schedules.
Online Real Estate School Benefits
There are many lucrative benefits to online real estate school. For starters, the price, convenience and ultimate flexibility. Many people have families and work who cannot afford to take time off to receive a formal education. Online real estate school is perfect for everyone.
Online school increases in popularity each year due to simplifying the process of obtaining a new education. When things are simple, there is motivation. Motivation will allow the learner to complete the courses and pave a way to success in real estate.
No commute or traffic and struggling to find parking is another perk of online school. In the convenience of one's home, a real estate license is within reach.
Pennsylvania Top Online Real Estate License Schools
As more schools opt for online learning, you can expect a plethora of schools to choose from. To making it easier, here are the top 3 picks for Pennsylvania online real estate schools: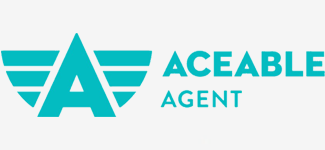 Starting at $231.00
Pass or Money Back
Support 7 Days/Week
Complete all of Pennsylvania's course requirements at your pace on any device.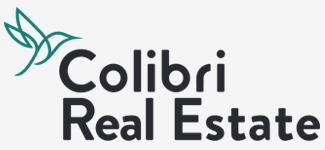 Starting at $209.40
Instructor Support
Pass or Don't Pay
Everything you need to start your new real estate career in PA. 4 online packages to choose from.
How to Get a Real Estate License in Pennsylvania Online
Pennsylvania laws state that in order to obtain your real estate license within the state, you must first meet the following requirements:
18 years or older
Complete both required courses
Pass the real estate license examination
Fill out and submit the state real estate license application
Meet the basic Pennsylvania real estate requirements
In order to meet the basic real estate requirements in Pennsylvania, you must first be at least 18 years old. Next you must successfully pass a criminal background check. This must be completed within 90 days of first submitting the application for the real estate license.
Complete real estate license courses required by Pennsylvania
There are two courses you must successfully complete and pass. It will take 75 to complete both. The first course is the Real Estate Fundamentals course. This course is 30 hours. The second course is the Real Estate Practice course. This course is 45 hours.
Pass the Pennsylvania real estate exam
The time has finally come to show everything you have learned. Review the courses you have learned and study hard to pass the real estate exam. You must successfully pass the state and national PSI Salesperson Real Estate Exam to get a real estate license in Pennsylvania.
A great tip for success is to create a study group with other members in your online class. Using video platforms such as Zoom or Skype makes studying easier and more enjoyable. Preparation is the key to success! If you need extra help the Pennsylvania Exam Prep Kit from Colibri Real Estate will help you pass your first time or get a full refund.
Find an active broker to sponsor you
You can locate an active broker near you by researching brokers in your area. After you select your broker, you must submit the finished license application to the Pennsylvania Real Estate Commission. A sworn statement from your broker must be included.
Complete and submit the Pennsylvania real estate license application
The Pennsylvania real estate commission requires you to finish, sign, pay fees, then send in your license application. You must provide proof of your official transcripts to show you have met the necessary requirements and completed both courses.
How Long Does It Take to Get a Real Estate License in Pennsylvania?
The length of time it takes to get a real estate license in Pennsylvania can vary from person to person. The average time it takes to obtain a real estate license is four months. The time can vary due to providing proof of course completion, finding an active broker and filing paperwork.
Video: Pennsylvania Real Estate License