Sweet home Alabama – and there's also a plethora of sweet homes in Alabama. This southern state is one of the most underrated in all the US. Southern charm and hospitality are always front and center. But best yet, f you're a real estate agent selling homes in Mountain Brook, Vestavia Hills or Pike Road, for example, you're living a privileged life in the grand old south.

A real estate career in Alabama is one of the best professional paths you can take. The chance to earn six figures is high, but you'll have to put in the work. The real estate license is first, and then it's on you to build relationships and sell top-notch properties to an eager client base.
Should You Take Courses Online or in a Classroom?
Nearly every Alabama real estate agent a decade ago obtained his or her real estate license in a classroom. In fact, the vast majority of all professionals, regardless of the industry, did the same. When there are no options in any market, monopolies form. Everyone opts into the only option, and the routine continues.
However, a disruptive actor has stepped into the education sphere, and that actor is the Internet. Online classes, once a novelty, are transforming how we consume information and learn. It's true – the classroom has its natural advantages. But the technology behind online learning is advancing rapidly, and being at home, in class, is a huge plus.
The Benefits of Online Real Estate School
As a traditional, classroom real estate student in Alabama, the reality of your day-to-day routine is traffic. Sure, you might be fortunate enough to live close to campus. But most folks battle traffic every day, and the amount of time wasted commuting is irritating.
Online schools eliminate commuting. Paying for gas is gone, as is bumper-to-bumper traffic. And best yet, no more nasty surprises with your car that need fixing. Online real estate schools require a device (computer, laptop, tablet, etc) and somewhere quiet. All this can be achieved anywhere in the comfort of your own home.
Second, online schools are flexible. Schedules are flexible, when and how you connect is flexible, and as such, personalized learning is front and center. Flexibility in learning is progressive and growing more popular by the day. We all learn in distinct ways. With flexibility, we can learn at the rhythm and pace that best suits us.
Top Online Real Estate License Schools in Alabama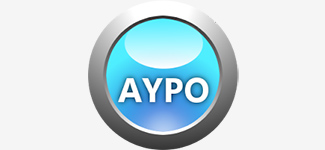 Starting at $260.00
Convenient
Fully Approved
Get started with the confidence of knowing that you will get the education you need At Your Pace Online.
How to Get a Alabama Real Estate License Online
The key to making six-figures in Alabama (and having a super rewarding career), is an online real estate license. The process is simple, easy to follow, and will be one of the best investments you make.
1. You meet all Alabama real estate license prerequisites
First up, like anything, there are prerequisites. Prerequisites are those annoying necessities in life. But in this case, they're fundamental in pursuing a real estate license. To apply, you must be at least 19 and be a permanent resident or US citizen. Proof of residency in the US will be required as will a high school diploma. If you do not possess a high school diploma, presenting the equivalent is possible.
The second part of the prerequisite portion has to do with prior crimes. Applicants with felony convictions cannot apply, and if you possessed a real estate license in another state and the license revoked, you must wait two years to apply.
2. Complete 60 course hours at an accredited Alabama real estate school
Before taking the Alabama real estate exam, you must pass the 60-hour real estate course. This course is a pre-license, Alabama course, and while the 60 hours are flexible, you must finish within a one-year time frame. This means, if you start on January 1st, you need to complete the hours before January 1st of the following year.
After the 60-hour course, there is a final course exam. You must register a passing score of at least 75%. From here, you have six months to take and pass the real estate license exam.
3. Take the real estate license exam for Alabama
Like other states, the real estate license exam is the main exam that will prepare you for a successful career in real estate in Alabama. The national side of this exam is 100 questions. The state portion is 40 questions. In total, you will have 210 minutes to finish.
4. Select a broker to sponsor you
After the exam, you'll need to find a broker. The broker is someone who will mentor you, so it's recommended to choose correctly and wisely. Some things to keep in mind are the reputation of the broker (both in Alabama and nationally), the commission structure, what type of support they provide new agents, and if there is room to grow over time.
5. Complete and submit your real estate license application
Within a window of 90 days (post-exam), you must complete and submit your application. A background check will be required, as well as fingerprinting. There are some minor fees, and once the application has been recorded and accepted, a temporary license is then issued.
How Long Does It Take to Get a Real Estate License in Alabama?
This process varies by person, but obtaining a real estate license in Alabama can take anywhere from 45 to 60 days. Some folks will complete this much quicker. If you are currently working, however, or have family commitments, the process can take a bit longer.
Video: Alabama Real Estate License