Real estate is a promising career choice in Alabama. Being a real estate agent in Alabama offers a wide variety of financial and networking opportunities. Having a verified real estate license is the first step to start your career. Online courses are a popular choice because they are convenient and provide flexible schedules, but finding the right school is vital.
The prerequisite for the online prep-course includes being 19 years of age, permanent resident of the US, and having a minimum high school diploma or equivalent. The next step is completing a 60-hour real estate course at an Alabama accredited real estate school. Choosing the right school is critical. This article will guide you in selecting an appropriate real estate school.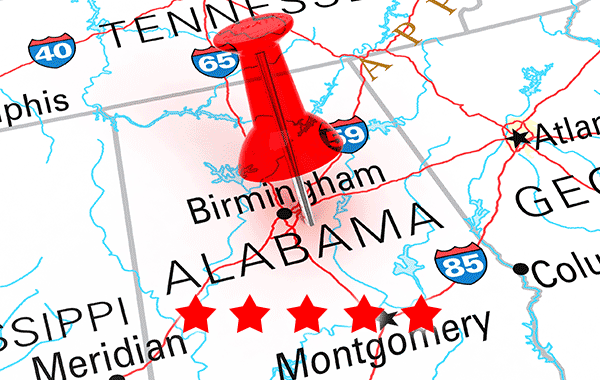 4 Surefire Tips to Succeed in School Online
For online education, effective time management is essential for completing the courses. The following tips will help you in planning and managing time to pass the real estate license exam:
1. Take Notes
Taking notes and summarizing important information during online classes is useful. It helps you concentrate in class. Taking notes organizes important information for revisions during exams.
2. Connect with Others
Connect with other students through online portals or discussion boards to exchange resources and participate in discussions. It will keep you motivated and provides learning opportunities. Communicating with others will also help you better understand assignments.
3. Set a Major Goal
The most important consideration for a successful online course is to stay on task. Focus on the end goal and plan accordingly. Being self-motivated and goal-oriented about your education will help you to complete the courses and clear your exams.
4. Find a Quiet Space
Pick a study space that is free from any disturbance. Doing so will help you retain your focus and manage your time effectively. Discussing the study plan and designated area with family members or roommates helps you better manage your study schedules.
Evaluating Alabama Real Estate Schools Online Reviews
We conducted thorough research for approved online real estate schools in Alabama. Then reported the results based on reviews from different websites such as Facebook, Google, and others. The final result is the top three real estate schools in Alabama.
Alabama Real Estate Schools Online Reviews

4.44/5 Average Rating of Alabama Schools
1225 Total Reviews
To find qualified and accredited real estate school can be difficult depending on a large amount of information available on the internet and mixed reviews. You'll also come across irrelevant information while researching for the best school. Many schools claim to provide top quality knowledge for practicing real estate and clearing the license exam. But their content is not updated regularly to ensure students are receiving the required education.
Students have praised the top-ranked schools for their course format and fair pricing. For many schools, students complain about errors in the course material, hidden charges for services, uninformed policy changes, poor customer service, technical issues with the websites. Real estate education should give you exclusive knowledge and networks, but many schools have unorganized and out-dated course content.
Students are discouraged by the quality of education and services they are delivered. For the amount of money and time they are investing, they are not achieving the promised results. We are trying to make the process convenient by guiding you through each step. After considerable research, we have collected reviews and useful information about the best online real estate schools in Alabama. In this article, we are highlighting the essential features of the top-rated schools to help you decide which school is best for you.
Using Numerous Websites for Online Real Estate School Reviews in Alabama
For an accurate and detailed idea about leading online real estate schools in Alabama, we focused on information from trustworthy sources. Reviews from multiple sources and websites give better insights to rank the best schools. Despite the results of our research, it is advisable to go through reviews from different reliable sources to compare and evaluate them.
Online reviews have both negative and positive comments. To better understand the school's reputation, look for repeated issues or praise in the reviews. It will give an idea of education quality to help you make an informed decision.
Top 2 Alabama Real Estate Schools Online
There are many online real estate schools in Alabama, but this article highlights the top-ranked schools. These schools are state-approved, provide top-quality courses and features. It is useless to review and list every school in Alabama since it will waste your valuable time.
After careful research and based on online reviews, we are focusing on the highest rated real estate schools. The following three schools are a perfect choice for receiving your real estate education in Alabama as they fulfill the state and student requirements:
---


4/5 Rating (147 Reviews)
Mbition (formerly OnCourse Learning) is another notable online real estate school. It provides premium content to its students. The user-friendly and efficient course structure allows the students to organize and track their progress. The most important feature of this online school is the cost of their courses, as they are modestly priced compared to the quality of their education. They promise compliance to state or federal regulations and meet all the requirements for the state exams.
Mbition to Learn has been providing quality online courses for several years. The content is available at all times to ensure flexible class hours and encourage working professionals to study at their own pace. Mbition Learning offers the pass the first time guarantee. The course content contains practice tests, exam prep tool kits, and study guides for students. It provides real-time student assistance to ensure a deep understanding of course material.
---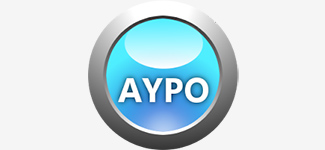 4.76/5 Rating (310 reviews)
At Your Pace Online (AYPO) is a state-approved online education company. It provides professional training and continuing education opportunities for professionals. AYPO offers a wide variety of online courses for not just real estate but electricians, contractors, insurance industry as well. The prep-courses by AYPO are convenient and mobile-friendly, which makes it a suitable choice as an online real estate school. AYPO has assisted thousands of real estate professionals in renewing or accomplishing their real estate licenses. The content is available in multiple formats(video or text) to encourage students to conveniently complete courses at their pace.
The courses provided by them are affordable. Their content is available 24/7 to support working professionals in their educational needs. AYPO also provides helpful career advice and round the clock customer services to its students.
---
What You Need to Do After Finishing Alabama Real Estate School Online
After choosing the right school and finishing the 60-hour prep-course for the real estate license, the next step is to take the course exam. You need to score at least 75% in the final course exam to clear the course. Now you have six months to attempt and pass the real estate licensing exam.
The Alabama real estate test is 210 minutes long and has 140 questions. After clearing the test, the next step is to find a reputable broker to sponsor you. Make sure the broker is recognized in both Alabama and nationally. The last step is to complete and submit a real estate license application. The application also requires a background check and fingerprinting. The application should be submitted within 90 days time period after taking the exam. There is a $47 fee for fingerprinting and background checks and $77 for the licensing examination.