Real estate is a challenging and rewarding career in Missouri. It offers a versatile work environment with a good salary. Even if you want to move to real estate after pursuing another career with technical knowledge and hard work, you'll eventually become a successful real estate agent.
You need to be 18 years old to begin working in Missouri real estate industry. The first requirement towards getting your license is the 48 hours pre-licensing course followed by the 24 hours Missouri real estate practice course. After finishing the course from an accredited school, you can submit your application for the real estate license.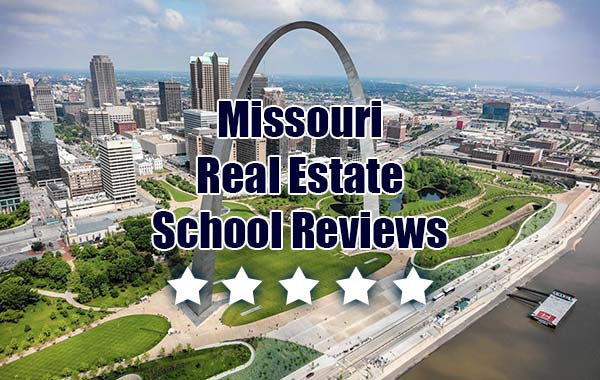 4 Powerful Tips to Succeed in School Online
Online learning requires strong time-management skills. Passing your real estate license exam with an online course requires strict self-discipline. The following tips will help you become a successful real estate student:
1. Be Mentally Engaged
Thoroughly test yourself for the material before the exam to gain confidence. Be mentally present during your study time by avoiding distractions like your phone, social media, television. This improves concentration and learning.
2. Stay Healthy
Stay hydrated, eat healthy food, and get plenty of sleep. A healthy diet and good sleep are important for concentration.
3. Have Dedicated Study Blocks
Manage your time efficiently to avoid interruptions during study periods. Schedule your studies based on your everyday routine, but follow your schedule with consistency and dedication to complete courses.
4. Reward Yourself
Don't underestimate the power of rewards. Rewarding yourself for even small achievements encourages you to reach your goals. This approach will help you fight lack of motivation. It allows you to stay consistent and stick with your study habits.
Judging Missouri Real Estate Schools Online Reviews
Online real estate courses are intended to help you complete pre-licensing education requirements and pass the real estate license exam. But finding the right school is vital for success. We thoroughly researched the schools in Missouri to find reputable online real estate schools. The schools were judged based on reviews from Facebook and the school's website.
Missouri Real Estate Schools Online Reviews

4.18/5 Average Rating of Missouri Schools
2727 Total Reviews
Real estate is a constantly evolving industry; the internet has many options for online real estate schools in Missouri. But after research, it is noted that many of them are either not state-approved or lack the educational requirements. For many schools, reviews indicate poor quality and outdated course material.
Online schools are responsible for giving you relevant and legal information about the real estate industry at the start of your career. Students have praised schools that use webinars, flashcards, videos, and practice exams to ensure proper education.
Most schools have both positive and negative reviews. Choose the school that best fits your educational needs and is approved by the Missouri Real Estate Commission. After reading forums and feedback from previous students, it is clear that many people waste their valuable time and money on low-class schools. We have listed the top online real estate schools in this article to help you gain insight into different schools and choose one for yourself.
Using Multiple Websites for Online Real Estate School Reviews in Missouri
During our research, we concentrated on reviews from trustworthy websites and sources to provide you accurate information. We have tried including all the necessary information for several reputable real estate online schools in Missouri. Even with the school ratings and information discussed in this article, students are encouraged to read the reviews from different sources themselves. Reading reviews from multiple sources helps you better understand the quality of education and services provided by the respective school. Focus on repeated complaints and praise; this will give clear insights into the courses.
Top 2 Real Estate Online Schools in Missouri
Several real estate online schools are available in Missouri, but discussing all of them is pointless. We are focusing on top-notch schools to form a list of high-rated schools. The three schools mentioned here have earned their reputation because of affordability and their experience in real estate education. All these schools fulfill the state requirements for pre-license education.
These schools have high ratings based on the positive responses from their students and industry professionals. Go through the choices below and choose the best online school for your real estate education.
---


4/5 Rating (147 Reviews)
Mbition to Learn (formerly OnCourse Learning) is an affordable choice for real estate prep courses. They provide adequate technical and instructor support to students during their study period. The pre-license and continuing education courses offered by them satisfy the Missouri real estate license education requirements.
Mbition to Learn has assisted over 750,000 real estate, appraisers, and home inspection professionals to successfully pursue their careers. Their prep tools guarantee success in the state exam. The course content is available for an additional time of 3 months after completing the course. They provide useful career resources, webinars, videos, whitepapers, etc.
All the courses are designed by industry experts to provide comprehensive knowledge of relevant laws and regulations in the real estate industry. Mbition offers best-in-class online courses and has trained real estate professionals for more than 40 years. They are focused on improving the student experience by regularly updating the content. They even support group training programs. The courses are self-paced and accessible on any device to help you study conveniently anywhere at any time.
---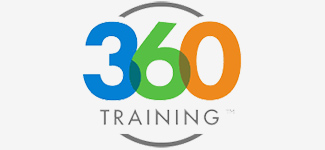 4.01/5 Rating (4.01 Reviews)
360 Training is an online training platform for real estate professionals. It offers a wide range of courses for exam prep and professional development subject-specific courses. Meet the basic state requirement for salespeople for as little as la_360 mo prelicense basic price They have the Missouri 72-hour premium package for la_360 mo prelicense premium price which includes the 24 hour practice course. The Salesperson course must be completed first.
360 Training provides an online library of courses, e-books, textbooks, and other valuable resources for real estate students. Useful study material and references are included in the course content to assist students in improving their skills and knowledge.
All the courses provided by 360 Training are approved by the state real estate commissions. The convenient courses allow the students to effectively understand the course content and clear their real estate license exam.
---
Missouri Real Estate School Online Is Done, What Do You Do Now?
Completing the 72-hour education is by far the most time-consuming part of the whole process. After finishing the two courses, you need to take the Missouri salesperson examination to move forward towards achieving your license. This exam has two parts comprising a total of 140 questions.
You have to submit your license application to the Missouri Real Estate Commission within six months after passing the 48-hour pre-exam salesperson course. While applying, you have to show the evidence fingerprinting by pre-approved Missouri vendor for federal and Missouri background checks. The cost for the Missouri License is $90 application fee, $43.05 for criminal record and fingerprinting, and $68 for the licensing exam.