The real estate industry opens a wide range of career opportunities. Real estate is considered as the fastest growing industry with financial freedom and flexible working. But becoming a successful real estate agent requires effort and commitment.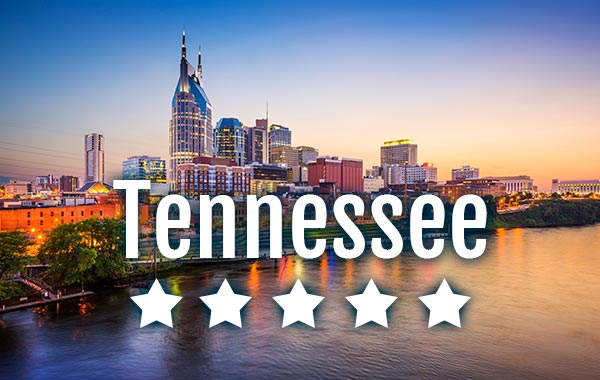 You need an official real estate license to start practicing your real estate career. The process of getting a real estate license in Tennessee has several requirements. The first requirement is that you are at least 18 years old and have a high school diploma or equivalent. The next step is to complete the 60-hour Basic principle course before the license exam and another 30-hour new affiliates course after the exam.
Completing real estate education online is cheaper and efficient compared to the traditional classroom. But choosing the right school is critical for succeeding in the state license exam.
4 Helpful Tips to Succeed in School Online
Online education facilities are flexible and convenient as they allow you to study at your own pace. Managing time is essential for completing online courses. The following four tips will be useful in managing your real estate education online:
1. Break Down Tasks
Carefully plan your study time throughout the day. You can divide your weekly goals into small tasks. Making a timetable will help you efficiently control and manage your study time.
2. Take Breaks
Make sure you are including regular breaks in your schedule. You can take small, frequent breaks to boost your concentration and refresh your brain. These breaks reduce stress and help you retain the information.
3. Beat Deadlines
Since online classes are self-paced, planning according to deadlines is important. Complete your assignments before deadlines to avoid unnecessary stress. Set personal deadlines to finish your tasks before the actual deadline. Another thing is to be sure you have extra time to review and edit your work.
4. Manage Time Carefully
Flexibility is the key benefit of online education. Succeeding in online classes depends on your time management. Be consistent with your schedule, avoid late assignments, and learn your lessons in small portions.
Tennessee Real Estate Schools Online Reviews
With in-depth research, we have discovered the well-established online real estate schools in Tennessee. The schools are rated based on the reviews from Facebook, Trustpilot, and other reliable websites. Finally, we present the features and benefits of the top three schools to assist you in making a suitable choice.
Tennessee Real Estate Schools Online Reviews

4.54/5 Average Rating of Tennessee Schools
7479 Total Reviews
A simple google search about schools in Tennesse will bring tons of results for real estate education. But not all of them offer online education services. Even those providing online education are not appropriate for successfully clearing your license exam.
While evaluating different schools, we found that many students have complained that the courses are inadequate compared to the money they are investing in online courses. As a result, they face difficulty in clearing their license exams. Students were also discouraged by the poor customer service and support by the online schools.
Make sure you choose a course provider who is trustworthy and high rated within the real estate industry. The knowledge given to you in online courses about the real estate market, rules, and regulations is the basic foundation for starting your real estate career. Choose your school carefully to make sure you meet the state requirements and receive accurate, up-to-date information from the courses. We have collected useful information about real estate schools to help you understand the process and choose the right school for you. This article will discuss the notable features of top-ranked schools in Tennessee for pre-licensing and continuing education courses.
How to Use Different Sources for Online Real Estate School Reviews in Tennessee
We focus on feedback from trustworthy sources to help you better understand the available choices and make a sound decision. Reviews from multiple sources provide a better overview of the course structure, content, and school reputation. We have selected the top schools based on the information available on the internet.
But readers are encouraged to go through the websites and read the reviews for themselves. It is difficult to decide whether the reviews are genuine or not; you should pay attention to the repeated issues or appreciation. It will help you decide and choose the right school based on your needs.
Top 3 Tennessee Real Estate Online Schools
In addition to the schools mentioned below, there are many other online real estate schools in Tennessee. We are focusing on the best schools to save valuable time. The following schools are famous for their education quality, high-class features, and excellent customer services. These schools prepare you to ace your licensing exam and are well-known for their high-passing rate. Examine the options below and choose the best school to begin your real estate career in Tennessee.
---


4.87/5 Rating (11888 Reviews)
Aspiring real estate agents of Tennessee, you're in luck! AceableAgent just released their affiliate broker licensing course in your state. Aceable is one of the most consistently highly rated and most popular ways for people to prepare for state real estate exams. Their courses are up to date with the latest technology, so you can study at your own pace on any device. Get the confidence you need to ace the exam with video lessons, flashcards, study guides, interactive games and free practice tests.
AceableAgent not only provides a true multimedia experience to help you learn, but there is also trained instructor support that you can email anytime you need help. When you complete the 90 hours of required real estate courses Aceable has over 800 unique practice to help you "ace" the exam. It's why their students has a national average pass rate of 94%.
They believe that their learning style is so effective that they offer the Ace or Don't Pay Guarantee. If you don't pass the exam in 3 attempts they will refund your money.
---


4/5 Rating (147 Reviews)
Mbition to Learn is another leading online school real estate school which was previously known as OnCourse Learning. It delivers premium content to its students at a very reasonable price. It provides an efficient course structure to help the students organize and track their progress during the courses.
Mbition to Learn ensures compliance with state or federal regulations and meets all the requirements for the state exams. The content is easily accessible at any time to allow flexible learning and encourage working professionals to study at their own pace.
They offer three different solutions for pre-licensing education in Tennessee with the pass the first time guarantee. The course content is available for an additional time of 3 months to help students practice and succeed in their state licensing exam.
Mbition has trained real estate professionals for more than 40 years with accredited courses. Another notable feature is that they support group training programs.
---


4.57/5 Rating (6564 Reviews)
CE Shop provides students everything required to start and build a successful career in the real estate industry. The majority of students have praised the pre-licensing courses as CE Shop courses have helped them clear exams in the first attempt. The course content and delivery method are helpful for new or inexperienced real estate students. The students can finish their courses in a short period of 3 weeks to move towards the next step in the process.
The packages for Tennessee start at $399.00 $299.25, which includes the two courses, unlimited practice exams, and exam prep programs for in-depth learning. Additional business courses are available for students to help them understand the real estate market.
The CE Shop allows the students to study in small topics and monitor progress with real-time interactive dashboards. The students are required to pass the tests given at the end of each topic. Clearing these tests is compulsory for moving to the next topic.
Important features of the CE Shop are:
Free 5-day trial
Customer service for 7 days via email, call or chat
91% national pass-rate
96% student satisfaction rate
Pass or don't pay guarantee
---
What Comes After You're Done Tennessee Real Estate School Online
You have to score 75% or higher in the Basic Principles online course to move towards the licensing exam. The Tennessee licensing exam comprises 120 questions 80 questions for national, and 40 questions for the state portion. The minimum passing score for the state license exam is 70%.
After the license exam, another thing you'll need to finish the 30-hour new affiliate course. Now submit your real estate license application along with a photograph, fingerprinting evidence, an error, and omissions insurance policy. Choose a reputable broker to sponsor you through the licensing process. There is a fixed cost of $90 for application and $43 license examination fees.