Few states can boast fantastic weather year-round. While the summers can certainly be humid, sitting on South Beach with a good sweat and a cold drink in hand is not so bad. There are worse things in the world, and perhaps that is why the Sunshine State has so many folks flocking to live.
A real estate agent in Florida stands to make a lot of money. Getting a FL license online with one of Florida's many reputable online real estate schools is an excellent career path. However, this isn't as simple as choosing a school and jumping in. Online reviews of faculty, the academic structure, teaching support, and the learning platform are critical for student success. An online school will market itself as excellent. But online reviews tell the real story. Better yet, if a school has hundreds to review and summarize, you've then got the best snapshot of that school you can have, period.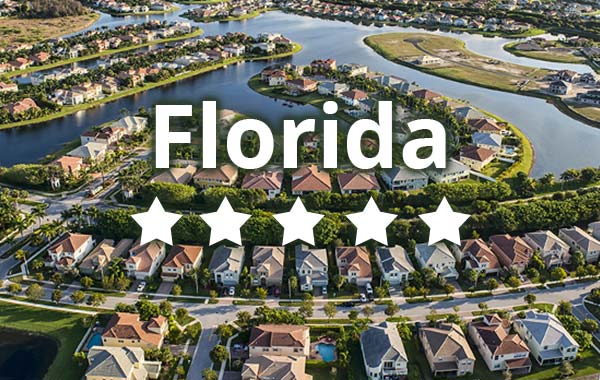 4 Helpful Tips for Online School Success
Online school success rests on the same tenants that classroom learning does. The only difference is nobody is going to scold you for sleeping in class. To succeed, you need discipline, a regular schedule, a timetable as to when you'll complete the course, and persistence to keep advancing no matter life's distractions.
1. Make a Study Plan – Odds are, if you enroll in an online school and simply plan to watch the videos when you've got some free time, you won't last long. One thing is watching the videos, and another is making a study plan. Just because the courses can be paused and re-started doesn't mean you don't need to absorb the content away from the video and map out a plan to study between classes. Lastly, treat the tablet screen as if it were a classroom and study in between videos accordingly.
2. Limit Social Media – The number one distraction in online schooling is social media. We are accustomed to having multiple browsers always open. We live in a multi-tasking society, but multi-tasking, when you should be concentrating on the course at hand, will result in disaster. Limit social media while in class. There are a host of benefits you can extract from social media once you leave class. But if you attempt to peruse profiles and take notes, the result will not be good.
3. Browse Intelligently – Complementing what you're learning with knowledge or data from similar sources is always a good idea. Some students create online flashcard accounts where they upload study topics and use them to reinforce concepts. You can create a series of links related to a specific subject and share them with a study team (more on them in a bit). Browse the web and use it intelligently. The pay-off is there.
4. Join a Study Team – Lastly, join a study team. Study teams bring life to online learning. Having others to share what you've learned in interactive, online break-out rooms helps everyone. If a concept is unclear over video, for example, a study team of 10 others will likely sort it out. Individual performance dramatically increases with study teams.
Grading Florida Real Estate Schools Online Reviews
Jumping into an online real estate school is new and exciting. But if all you have to go on is a fancy website and some graphics, the process can be a bit daunting. Online reviews can bridge this divide. Commentaries provide a potential student with feedback from current and past students surrounding the program. A reputable school will have reviews comprised of the good, the bad and the ugly. The real good ones, however, will have less of the bad and the ugly.
Florida Real Estate Schools Online Reviews

4.83/5 Average Rating of Florida Schools
12803 Total Reviews
Many industries thrive on reviews, and the broader hospitality industry is a great example. Hotels depend on their reputation for their livelihood. Online real estate schools are no different. The first thing to keep in mind, regardless of whether it's a hotel or online school, is if an establishment has glowing, 5-star, 100% satisfaction, "always-delivered" reviews. If this is the case, something is wrong. Look for schools that have great reviews, but also some mediocre ones and perhaps even a handful of bad ones. The average reviews, especially if they're constructive and consistent, will tell you where the weak spots lie. Every school has weak spots. It's essential to accept they exist and be prepared to make the necessary trade-offs.
Life is about trade-offs, and online schools are as well. Reviews help to put these trade-offs into perspective and give the student the final, last word.
Using Multiple Sources for Florida Online Real Estate School Reviews
It is important to consult multiple sources when reviewing online commentary. One source might have inherent biases that can cloud your overall judgment. With multiple sources, the reader receives a complete overview, and that leads to informed decision-making.
Top 3 Online Real Estate Schools in Florida
Florida online real estate schools are some of the best in the country. With real estate values that far exceed US averages, the market is robust, and agents stand to make a lot of money.
Three Florida online real estate schools place above the rest. AceableAgent, Colibri Real Estate, and OnCourse Learning graduate promising new agents every month. Their courses are top-rated, and online reviews are complete and objective.
---


4.87/5 Rating (11888 Reviews)
Besides having a great name, AceableAgent is a technological wizard when it comes to online real estate courses. The benefits of any online school rests squarely on their platform. AceableAgent boasts an award-winning platform, fantastic content, and exceptional video quality.
While technologically advanced, some negative reviews pointed out that AceableAgent is tough to navigate in terms of their written instruction. Also, there were obvious errors in relevant sections like government FHA loans.
Overall, however, AceableAgent is very well-ranked and an excellent choice to take online courses.
---


4.4/5 Rating (768 Reviews)
The big difference between online and in-person courses is faculty availability. Having a teacher to consult, in-person, in a class is a plus. Colibri Real Estate recognizes this, and online comments point to the availability of teachers by email and phone, depending on schedules, of course. This is a differentiating factor with Colibri Real Estate and one that students seem to value.
Average and even negative comments about Colibri Real Estate centered on the student forum. While teacher availability was lauded, the student forums did not count on enough participation to warrant their use. Students grew frustrated with this, but they received enough support from their teachers to make the overall experience enjoyable.
---


4/5 Rating (147 Reviews)
Of the three, Mbition (formerly OnCourse Learning) is perhaps the largest. The sheer variety and size of course offerings are extensive with this online school, and many positive reviews point to this. Mbition to Learn works not only in the real estate arena but also in a host of other popular subjects. Students can take classes across sectors, and this flexibility is advantageous for.
A handful of negative comments pointed to the difficulty of withdrawing from the program. To be honest, this is frequent across schools. Most don't want you to leave. But, things happen in life, and sometimes students need to take a break.
On the plus side however, positive reviewers pointed to the affordability of the school. Mbition is competitively priced, and the consensus is the school is a good deal for what you receive.
---
Online Florida Real Estate School Is Done, What Are Your Next Steps?
One thing is for sure – an online Florida, real estate school will set you up for success. But before you start spending that six-figure salary, apply for your license. That is the first thing you need to do after you've finished online real estate school. The final exam can also be taken multiple times if you are not pleased with your result.
Remember as well, a good mentor broker in this process is vital. This person/firm will help you to grow and develop during that critical first year. Be very meticulous in whom you choose. For a full outline of the steps needed to get your complete your license, visit our article about getting your FL real estate license online.