Have you thought of getting a real estate agent license in Florida? This is one of the most lucrative career decisions you can make. A career in real estate is never easy, but with the right mindset, attitude, and effort, it works out in the long term. Florida presents diversity in opportunities and income for real estate agents.
A hardworking and self-driven real estate agent in Florida can take home a six-figure salary annually. It is estimated that they make an average of $87,000. Starting a real estate agent career in Florida is relatively smooth and flawless. But how can you go about this? Let us guide you.

Going to a Classroom or Taking Courses Online?
There are many options for both online and classroom courses for you to choose from. You will basically make your choice by preference. Other factors like availability, accessibility, and fee structure also come into play.
Whichever route you take, you should know that a good course should be up to date. Otherwise, it will not be effective.
Online Real Estate School Advantages
Online Florida real estate license courses present a myriad of advantages in contrast to classroom courses. This is why people opt for online real estate school:
Flexibility- Many people choose online real estate schools for the same reasons they want to become real estate agents. Flexibility. The nature of the online school is to enable you to access learning material whenever you want, from wherever you are and from whichever device.

Inexpensive- Online schools are generally much cheaper than classroom courses.

Save time- When you take an online course, you don't have to commute to the classroom.
Valuable Content- The content you will learn in an online real estate course is relevant and applicable. This will help propel your career in the right direction
Timely- If you have been worrying about compromising some of your responsibilities for the sake of school, you can rest easy with online real estate school. Online courses have a set number of hours you need to cover. This means you can complete the course in two weeks. You can also go slower if you want to take your time.
The above benefits are enough to convince you to take an online real estate course. The next step, which might seem a bit complex, is choosing the best online real estate school for you. The following three schools have been tried and tested in this area
Top Florida Online Real Estate License Schools
There are many options for online real estate schools. If you are still researching which school to choose, you might feel overwhelmed with options. That is why we have done all the work for you. Below are Lead Agent's top picks.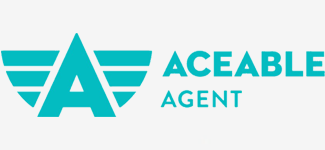 Starting at $116.00
Pass or Money Back
Support 7 Days/Week
Don't waste any time getting your FL real estate license with AceableAgent. Everything you need to get started right away.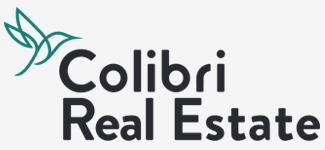 Starting at $83.40
Instructor Support
Pass or Don't Pay
Florida real estate learning packages that have everything you need for a strong start in your real estate career.
How to Get a Real Estate License in Florida Online
To start your career in real estate in Florida, you need to go through the basic steps outlined below. The steps apply regardless of whether you choose to take the course online or in a classroom. How do I get a Florida real estate license online?
1. Meet the basic Florida real estate requirements
18 years of age or older
You need to have a high school diploma or an equivalent
You must have a United States Social Security Number
2. Complete 63 hours of the Florida real estate pre-licensing education
You need to complete 63 hours of an approved pre-licensing course. The schools listed above all provide this course that is also approved by the Florida state. They have the option of taking the course in either Spanish or English.
3. Take and pass the final exam
Once you have completed all the course learning material, you can now take the course. You need to meet certain thresholds, such as fulfill the minimum time requirement and pass the practice test to take the final exam.
Further, the minimum score to pass the final exam is 70%.
If you fail, you can retake the test once within one year. Beyond that, you have to retake the entire course for a chance to retake the exam.You can also take the Florida Real Estate Law Exam, which you must pass with 30 out of 40 points.
4. Submit your fingerprints to the DBPR
Once you have passed the exam, you need to submit your fingerprints to the Department of Business and Professional Regulation. Do this at least five days before you submit your application to the state.
5. Complete your application for your license
You can then apply for the Florida real estate salesperson license here. This is done by the Florida Department of Business and Professional Regulation. Once the Florida DBPR approves your application, you will receive a notification. You will receive an RE Application ID Number in that notice.
6. Take and Pass the Florida Real Estate Salesperson Exam
In the final step, you must take and pass the Florida licensing exam, which is administered by Pearson VUE. The exam has two sections that cover the state and national requirements. Colibri Real Estate offers an exam prep kit that can help you pass on your first try.
Real estate is a commission-based business. You can earn a decent living out of it, but you have to put in the work and effort. Take consistent action and have a game plan. Further, you should understand how the commission works. This will help you when coming up with your plans and goals as well as motivate you to do more.
How Long Does It Take to Get a Florida Real Estate License?
The time taken to obtain a Florida real estate license varies. It may take you between a few weeks to some months for you to go through all the stages. This will be determined by the time you take to complete the 63-hour approved pre-licensing course, take and pass the final exam, submit your fingerprints, apply for your license and pass the Florida Real Estate licensing exam. The important thing to know is that you should move at a pace that you are comfortable with so you grasp the content. Take your time and launch your real estate career on the right footing.
Video: Florida Real Estate License