Items of value come and go. Personal taste, the importance society places on certain things. Few constants stand the test of time, but one of those is real estate.
In the US, people buy and sell real estate at astounding rates, far higher than any other industrialized country. Transactions are numerous, and while few go it alone, the majority of folks depend on an agent. Real estate agents work both on behalf of the buyer and seller. They get to know the property inside and out, are trusted intermediaries, and the good ones get compensated well, really well.

Virginia boasts over 700 cities. Popular locations such as Vienna, Leesburg, Falls Church, Purcellville, and Fairfax are teaming with million-dollar homes, and the market is far from saturated from an agent perspective.
Get Your License in a Classroom or Online?
The classroom or online? If you asked that question of any discipline (economics, business, marketing, or real estate in this instance) a decade ago, the answer would have been entirely one-sided – classroom. Online learning was considered less serious, and it certainly wasn't respected.
Flash forward to today, and this question now warrants some thought. Online universities, academies, and institutes have blossomed, bringing in top-flight talent and instructing millions of people from a range of disciplines year after year. The classroom has its advantages, no doubt about it. Learning with someone physically next to you to share, exchange ideas, or work in groups where communication is fluid and interactive as humanly possible still holds tremendous value. But with that said, there are some careers, real estate included, where learning is arguably as effective online as it is in-person.
Advantages of Online Real Estate School
The pros of learning online are convincing: flexibility, ease of access, and price. One of the most significant barriers to attending physical classes, especially if you are no longer single, is the distance and time commitment. Living in a big city can tack on excessive travel time, and in many instances, real estate classes are instructed at night (to accommodate daytime working schedules). This cuts into family or partner time, something nobody wants to relinquish. Online courses render travel times and costs a non-issue, and many are even flexible around an individual student's schedule.
Second, ease of access. Taking courses online is frankly easier for both the institution and the student. Classes can scale, more students gain entrance, and in line with flexibility, access to the content is infinitely easier because physical barriers no longer exist.
And lastly, cost. When classrooms aren't needed, the costs of education plummet. Additionally, there are a host of secondary savings that come with not needing to hold classes in person that also bring the tuition costs down for students.
Top Online Virginia Real Estate License Schools
AceableAgent and Colibri Real Estate are two of the premier Virginia online real estate license schools attracting students from Virginia Beach, Chesapeake, Richmond, Newport, Arlington, Norfolk, and more. The CE Shop is known for its personalized advising, helping students design a suite of courses in the most customized manner possible. CE allows students to take coursework according to their time frame, and there is a range of post-licensing courses available to continue their education.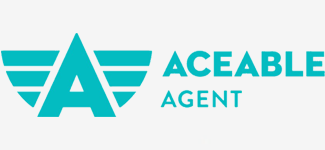 Starting at $135.00
Pass or Money Back
Support 7 Days/Week
AceableAgent gives you everything you need to know to advance your career in real estate and hit the ground running.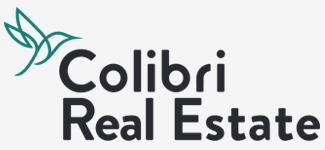 Starting at $111.60
Instructor Support
Pass or Don't Pay
Virginia real estate learning packages provides you with everything you need for a fast start in your real estate career.
How to Get a Virginia Real Estate License Online
Once you've chosen your online institute, the steps to earning your va real estate license, regardless of your choice, will be relatively standard.
Meet Virginia's basic real estate license requirements
First, to obtain a Virginia real estate salesperson license online, the pre-qualification is to be at least 18 years of age and hold a high school diploma (or its equivalent).
Enroll and Finish 60 hours of Virginia real estate licensing classes
Second, there are 60 hours of pre-licensing education that need to be completed. These are better known as the "Educational Real Estate License Requirements." This 60-hour course covers the principles of real estate and is critical in providing a solid base before taking the Virginia Real Estate Exam (State and National sections).
Take & pass the real estate license exam for Virginia
Post the 60-hour course, a final exam is required. The minimum passing score on the exam is 75%. Note, you need to take the exam in the presence of a proctor, and online programs have online proctoring available. Access to the proctored exam requires the submission of a personal photo and a series of other requirements laid out before registering. If you need extra help to make sure you pass the exam on your first try Colibri Real Estate has an Exam Prep Package especially for Virginia.
Choose a sponsoring real estate broker
The next step is obtaining a sponsoring broker. Finding just any broker is not recommended. Instead, do some homework on your new mentor. Inquire about their reputation in the community (and nationally if applicable), the type of agents they seek to sponsor, the training and education typically imparted to new employees. Next, ask about benefits, room to grow in the brokerage, and whether leads and marketing materials are passed on to new salespeople or whether cold calling is common.
Complete application for your Virginia real estate license
Finally, submit your real estate license application. In order to have it accepted you must answer all questions, attach required documents and pay necessary fees. You must also include a background check that is newer than 45 days.
Becoming a real estate broker
Finally, if a broker license is in your future, the successful completion of 4 classes (45-hours each) is required. Additionally, you'll have a choice of the following three broker courses – Real Estate Finance, Real Estate Law, or Real Estate Appraisal.
How Long Does It Take to Get a Virginia Real Estate License?
The time varies. Much of it depends on how quickly you can get through the requisite 60 hours, finding a broker, going through the application process, and ultimately taking the Real Estate Salesperson exam. In general, the process is a couple of months, but for the quicker studies out there, six weeks.
Real Estate License Video: Virginia