So you're thinking about a new career and you're curious about how much you can make as a real estate agent. From weekend warriors who sell 1-2 properties a year to the celebrity agents featured on HGTV shows like "Million Dollar Properties" or "Property Brothers", just how much can you expect to make as a real estate agent?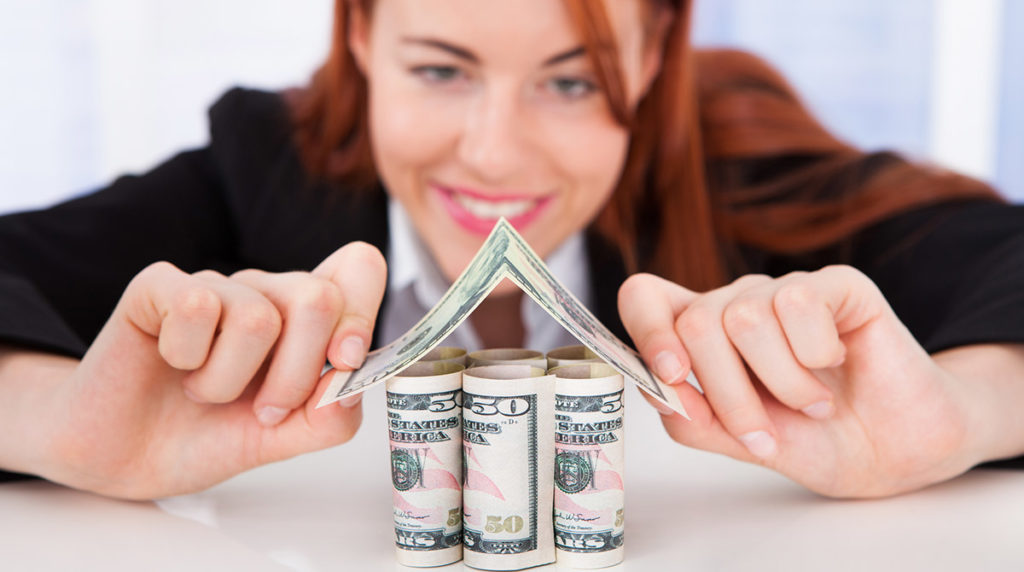 Understanding the actual salary potential is more than just a "national average" of $42,500. This number is greatly reduced by part-time agents who don't work full time, but sell a house now and then for friends and family. Good agents working full-time make nearly double this, and 25% make over $100,000 year.
So what's the first step to understand how much real estate agents make? You have to know the 2 main factors that determine salary:
How Real Estate Agents Make Money.
Most people know that that real estate agents make most of their money from commissions. The commission is a percentage of each home sold, typically 6-7%. Some agents that work for brokerages earn a base salary plus a percentage of the commission.
Real Estate Agent Commissions
The average commission rate is 6%, but can vary from 3% – 7%. For an example, if you sell a house listed for $350,000 with a commission of 6%. Does that mean you just earned $21,000 for one transaction? Unlikely. To figure out exactly what a real estate agent makes we have to understand how commission is determined.
Nearly every home sale involves two agents, sometimes more. The first is the listing agent, representing the homeowner selling the home. The buyer's agent represent the people who wish to buy the home for sale.
The listing agent and buyer's agent split the 6% commission, typically evenly, but not always. Sometimes one agent will take a little more of the commission. For this example the agents split the commission 50/50. You still walk away from the closing with $10,500. Pretty good income right!
Working For A Real Estate Broker
Nearly all new agents work for a real estate broker when they're starting out. The broker will take a percentage of that $10,500 commission you just closed. An average cut is around 30% but depends on where you work.
Some brokers pay a small monthly salary or hourly wage to their real estate agents, but most of the income boils down to how much did you sell? The more involved you are with buying and selling of homes the more you'll earn.
What Does A Real Estate Agent Make Their First Year?
You just passed your state real estate exam and you're ready to get your new career launched, congratulations! So what kind of money can you expect to make your first year? The only correct answer is… it's hard to say. Multiple factors determine the income from real estate.
What is the commission percentage in your area, what cut does the real estate agent take, what is the state of the market, what level of competition are you up against? All these will play a role determining how much money you make your first year.
FEATURED VIDEO: First Year Real-Estate Agent Salary
What Does A Real Estate Agent Make On Average?
The question we all want to know, just how much does the average real estate agents make per year? Based purely on average commissions, about $36,000 – $40,000 per year. The better agents annually earn more than $100,000 – especially in a thriving market. It's very unlikely that you begin anywhere near the 6 figures per year you're hoping for. If you put in the right time and effort you can increase your potential for a higher salary pretty quickly.
FEATURED VIDEO: How Much Do Real Estate Agents ACTUALLY Make?
How Does A Real Estate Agent Increase Their Income?
The first year working as a real estate agent will be your hardest. This will be the time that you will lay the foundation for your future success. Successful real estate agents continually ask themselves "how can I make more?"
The ticket to being successful is to stop seeing yourself as an individual. You are now a business entity and you will need to work so your sales funnel grows, which will increase your income.
Okay, so how does a real estate agent earn more? Here are a few things to keep in mind.
Build Your Reputation & Grow Your Network
Your first few years are the building blocks for your future success. While it may not be a tangible asset, your honesty and integrity are more important than any other investment you make in your career. For the vast majority of Americans, their home is their largest investment and asset. They want someone they trust to help them buy & sell.
Your reputation will help you build a network of professionals that can make or break you as a real estate agent. You'll work with mortgage brokers, contractors, landscapers, photographers, even drone pilots. You'll need them to help your clients get financing on time, update homes you're selling, and more.
Understand Your Market
Learning to research marketing listings and understand the market is an essential skill. It can help you learn about available properties, understand if a home is priced properly, and identify up-and-coming neighborhoods where good values can be found.
Invest In Your Career
Real estate agents that find success regularly understand they're a business. Their name is their brand, and a vital part of branding is reaching people. Investing in marketing, building an online presence, and growing your reputation will have a huge impact on how high your income is.
It will take some time and it won't be easy, but if you work hard and invest in yourself it won't take before you begin to see the rewards. You'll be a successful real estate agent earning a great living.