If you live in Texas you probably know about the the Texas Real Estate Commission. Many people don't know what exact the institution does or is in charge of. So what exactly does it do?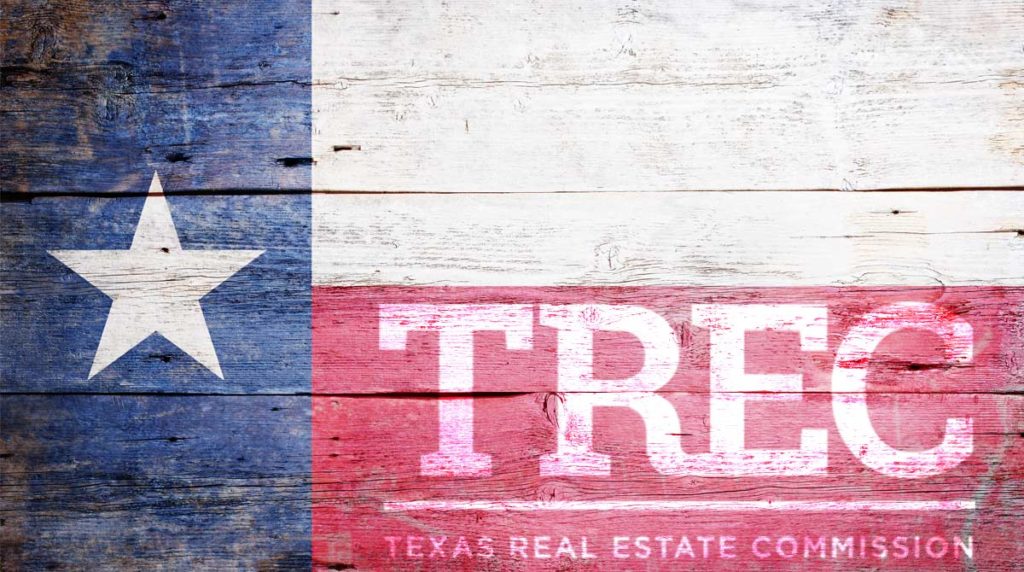 The Texas Real Estate Commission Issues Licenses
The Texas Real Estate Commission, TREC for short, is the governing body of Texas real estate agents. TREC certifies people, allowing them to work in the industry. Once a potential real estate agent has met the requirements they are permitted to take the exam and if they pass, receive their license.
Each exam has certain requirements that must be met. In order to take the real estate sales agent examination an applicant must meet the following stipulations:
Be at least 18 years of age
Texas resident
Citizen, or legally admitted alien of the U.S.
The Texas Real Estate Commission also has set standards. All applicants must have trustworthiness, integrity, and honesty.
In addition to these things, the applicant must complete 180 hours of coursework. Each 30 hour class includes:
Principles Of Real Estate I
Principles Of Real Estate II
Real Estate Finance
Law of Contracts
Law of Agency
Promulgated Contract Forms
The Texas Real Estate Commission allows people to apply online or by mail. TREC also charges several fees which include:
$27.00 for a Background Check.
$37.00 Fingerprint fee
$20.60 for a Certificate of Sponsorship
$20.00 Processing fee (waived if you apply online)
Applicants can apply online or by mail to the Texas Real Estate Commission. Once fees have been paid, applicants have been fingerprinted, and the background check is complete, applicants are allowed to take the exam.
If a person fails the exam 3 times TREC requires additional education before taking the test again.
Once someone passes, they are still not ready to work as a real estate agent in Texas. A license is issued, but it is inactive until a licensed Texas real estate broker sponsors them.
The Texas Real Estate Commission offers the following certifications:
Individual Real Estate Broker
Business Entity Real Estate Broker
Inspector
Education Provider Or Instructor
Easement Or Right-Of-Way Agent
The Texas Real Estate Commission Also Renews Licenses
Renewing real estate licenses also have certain stipulations. Once an agent has a permit it must be renewed every 2 years. The process can't be started until an agent receives a notice of renewal, which is typically sent out 90 days before the license expires.
Continuing education courses are required among additional fees to keep a license in good standing. Agents can renew up to 6 months after the expiration date. After 6 months agents then have 2 years to submit a reinstatement application. After 2 years a a candidate must start over, reapplying and retaking the exam.
TREC Enforces Laws & Regulations
One of the duties of the Texas Real Estate Commission making sure consumers are protected. The Standards and Enforcement Services Dept. makes sure there is no unethical practices or laws being broken.
Team members carry out the standards and review applications to make sure every candidate meets TREC's standards for moral character and integrity. They also enforce the following laws and punish agents who violate them:
The Real Estate License Act
The Texas Timeshare Act
Chapter 1102 of the Texas Occupations Code
Rules of the Commission
Residential Service Company Act
The Texas Real Estate Commission gets assistance from the Texas Appraiser Licensing and Certification Board, also known as TALCB. TALCB was started in 1991 to support TREC. Both organizations overlooks the following:
Home Warranties
Timeshares
Real Estate Brokerage
Inspections
Property Appraisals
Right of Way Services
Residents of Texas can file complaints with TREC, which looks into each case. If charges against a violator are deemed to be true, disciplinary actions can be taken. Revoking or suspending a license, a penalty payment, formal reprimand, or other appropriate actions are some of the punishments the Texas Real Estate Commission can enforce.
Who Is The Texas Real Estate Commission?
The Texas Real Estate Commission is made up of 9 board members appointed by the Governor to their roles. Every constituent serves a term of 6 years. Licensed real estate brokers make up 6 of the seats, the remaining 3 positions are filled by members of the general public. The Chair of the Commission is also assigned by the Governor to one of the individuals.
TREC Executive Director
In addition to the 9 board members the Texas Real Estate Commission also has an Executive Director.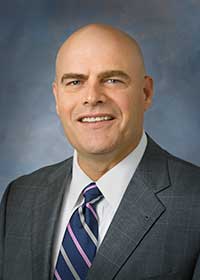 Douglas Oldmixon
Executive Director
[email protected]
(512) 936-3091

Texas Real Estate Commission
1700 North Congress, Suite 400
Austin, Texas 78701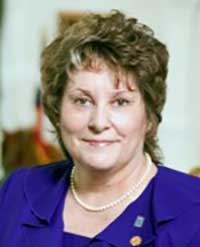 Avis Wukasch
Chair
[email protected]
(512) 255-5050

Keller Williams Realty
2300 Greenhill #200
Round Rock, TX 78664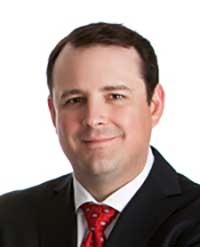 Thomas Turner
Secretary
[email protected]
(512) 477-5000
Cain & Skarnulis PLLC
400 W 15th Street, Suite 900
Austin, TX 78701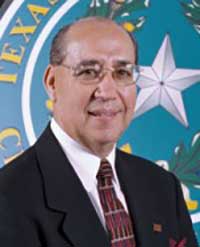 Adrian A. Arriaga
Vice Chair
[email protected]
(956) 682-1111
AAA Real Estate and Investment
Chase Bank Tower
200 S. 10th Suite 904
McAllen, TX 78501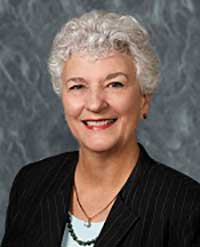 Jan Fite Miller
[email protected]
(214) 920-9611
CENTURY 21 Judge Fite Company
400 S. Zang, LB14
Dallas, TX 75208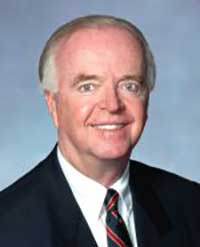 Bob Leonard
[email protected]
(210) 581-2025
Re/Max Associates
300 E. Sonterra Blvd
San Antonio, TX 78258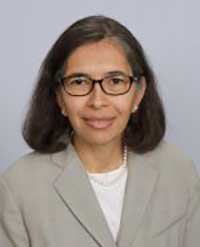 Rayito Stephens
[email protected]
(281) 507-2831
Realm Real Estate Professionals
P.O.Box 2306
Pearland, TX 77588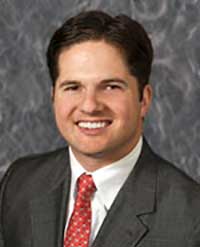 Chart H. Westcott
[email protected]
(214) 777-5003
Westcott LLC
100 Crescent Ct. Suite 1620
Dallas, TX 75201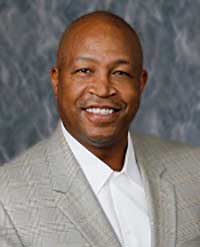 Michael Williams
[email protected]
(214) 231-0675
3i Contracting, LLC
1111 W. Mockingbird Ln.
Dallas, TX 75247