Earning an income may be the most influential factor in considering a career in the real estate industry. Besides that, working as a real estate agent allows you to be your own boss. You control your hours, goals, and your business revenue.
South Carolina is the ideal place for anyone looking to start a career in real estate. The state offers lucrative opportunities that can translate into a five-figure salary. On average, a real estate agent in South Carolina makes $80,951 annually. With effort and determination, you can build a successful career in the industry.

Take Your Classes Online or in a Classroom
When seeking your real estate license in South Carolina, you are likely to be presented with numerous decisions. The simplest one may be deciding whether to opt for online lessons or attend classes.
Just a decade ago, online classes were unheard of and majorly frowned upon. Over the years, online learning has gained popularity and become a widely accepted concept. While choosing your preferred method of learning, identifying your ideal learning environment is key.
The Advantages of Online Real Estate School
For a long time, traditional learning was the only imaginable concept of education. Over time, online learning has taken learning to a new dimension. The following are the perks you will experience with an online real estate school in South Carolina:
No commute – With an online real estate school, you eliminate the commute to attend classes in a classroom. You can access lessons wherever you are, whether you are at home or at the office. Online learning offers you the convenience to take your classroom with you wherever you go.
Flexibility – When you start learning online, you are not restricted to certain learning hours or schedules. You choose your own learning hours and study when it is most favorable for you. Additionally, you can learn from your laptop, tablet, or smartphone.
Learn at your pace – In a classroom setup, you are made to move at the pace of your professor or instructor. This means you are unable to allocate difficult modules more time. In an online class, you move at your own pace which allows you ample time to completely grasp a module.
Listed above are just a few of the numerous advantages of online learning. Online learning allows you to follow your career path without forfeiting your duties.
Top Online Real Estate License Schools in South Carolina
After considering all the benefits of online real estate learning, all that's left is deciding what school to attend. That is why we have highlighted the top online real estate schools in South Carolina.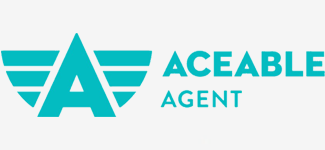 Starting at $455.00
SCLLR-Approved
Pass or Don't Pay
On-staff Career Staff are available to walk you through the online real estate classes in SC process 5 days a week
How to Get a Real Estate License in South Carolina Online
To get your online real estate license in South Carolina, you are required to go through the following steps. These steps apply to both online schools and classroom setup.
1. Comply with South Carolina Basic Requirements for an Online Real Estate License
To begin, you must meet the following requirements:
Be a citizen of the US, a permanent resident alien or legally present in the US
Be of 18 years and above
Give a physical address for contact by the commission
Show evidence of high school graduation or an equivalent
Submit an approved criminal background check
2. Complete the approved South Carolina salesperson pre-licensing course
Before you sit for the South Carolina licensing exam, you must complete an approved South Carolina 60-hour salesperson pre-licensing course. This course is in the fundamentals of real estate principles and practices. It is commonly known as "Unit I."
On completing the course, you have five years to pass the South Carolina licensing exam. Failure to pass the exam within five years will result in your having to retake the course.
3. Apply for Exam Eligibility
Once you've completed the Unit I course, you can apply for exam eligibility. You do this by submitting form REC 231 to the commission.
Once granted eligibility, it is valid for one year. If you don't pass the licensing exam within that year, you have to reapply to the commission before you register to take or retake the PSI exam.
4. Complete the 30 hours of Unit II education
You can get started on the 30 hours in advanced real estate principles, also known as "Unit II," as you wait for the commission to grant you the Examination Eligibility. These hours are required for licensure.
You don't need to complete Unit II before the licensing exam. However, the courses must be completed before the license is issued.
5. Pass the Licensing Exam
Once you have met the education and experience requirements, you must now pass the South Carolina real estate licensing exam by 70% or higher. You are granted one year to pass the exam after obtaining examination eligibility from the commission. If you fail to beat this deadline, you have to reapply to the commission before you register to retake the PSI exam.
6. Select a Broker to Sponsor You
You can now find a sponsoring broker and apply for your license. It is mandatory to have a sponsoring broker. You have to apply for the sales license within one year of passing the licensing exam. Your sponsoring-broker will get your license via email from the commission. If you have a sponsoring broker from another state, you need to obtain a South Carolina license with modified requirements.
How Long Does It Take to Get a Real Estate License in South Carolina?
The most time-consuming activities are completing the criminal background check and the pre-licensing education requirement. The background checks could take up to 16 weeks. On the other hand, the fastest way to achieve the 90-hour pre-licensing education is by choosing a school that allows you to control the pace and tempo of your coursework.
Real Estate License Video: South Carolina