Nevada, a state in the Western US, is a pleasant place to kickstart your real estate career. It presents a conducive marketplace for real estate property as well as a wide range of clientele. People come from various parts of the United States and the world to Nevada to look for property to buy.
As a real estate agent in Nevada, you have the potential to earn a 5-figure salary every year. The standard salary for a real estate agent in Nevada falls between $42,800 to $55,000. This salary ranges depending on various factors, such as education, certifications, and experience. You have to be patient, resilient, and confident to earn a good salary in Nevada.

Online VS. Classroom
One of the critical decisions you will have to make when getting your real estate license in Nevada is whether to register for online lessons or go to a classroom. For a long time, online learning wasn't as common as it is now. With time, most people have discovered the myriad of benefits that online schools offer hence their increase in popularity.
When making this choice, you have to consider which environment you love learning in.
The Benefits of Online Real Estate School
There are many benefits that you will get when you choose to register for an online real estate school in Nevada. Not only will you relish these benefits, but you will also be equipped with the right skills and knowledge to give you the right footing as you begin your career.
These are some of the reasons why you see people opting for an online school:
No commute- You don't have to worry about leaving behind some of your essential duties and responsibilities for school. You can take your classes at your home, office, or wherever you may wish.
Flexibility- Online real estate school allows you to access learning material at any time of the day regardless of where you are. You can also use any device for your learning.
Learn at your pace- With an online real estate course, you will not be compelled to move at the speed of your professor or instructor. You proceed at the most comfortable pace as you spend the most time at the difficult modules.
This shows you that with an online real estate school, you continue with your regular life while still learning. You can continue working, living with your family, and also attending to other essential duties while still studying.
Top Nevada Online Real Estate License Courses
There are many options of online real estate schools to choose from. However, how do you know which school to pick? We realize that school selection can be a tedious and nerve-wracking task. That is why we have chosen the top online real estate schools in Nevada.
Below are three of Lead Agent's top online real estate schools in Nevada: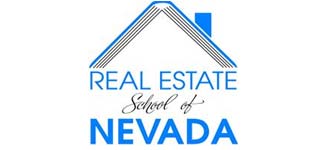 la_resnv_ne_prelicense_price
Free Tutoring
Course Videos
Earn your Nevada real estate license online from the convenience of your home or study with an instructor.
How to Get a Nevada Real Estate License Online
Once you have selected the school that will be most appropriate for you, you have to go through the following steps. Note that they apply whether you learn through an online school or in the classroom.
I. Meet the basic prerequisite
The essential requirement to get your online real estate online in Nevada is to be 18 years and older.
II. Meet the Nevada 90-hour Educational Real Estate License Requirement
You have to complete 45 hours or three college credits of Real Estate principles. Also, you have to complete another 45 hours or three college credits of Real Estate Law (this must include 18 hours of Nevada law)
You must answer 30 of these questions correctly to pass this exam. You are given 60 minutes to be through with your exam.
III. Pass a Background Check
To pass the background check, you will be required to have two separate fingerprint cards that have been processed by a government agency. The fingerprints have to be taken within one year before applying for the real estate license.
IV. Take the Nevada Real Estate License Exam
You need to pass the Nevada real estate license exam and Nations exam within the previous 12 months. If you happen to be an out of state applicant, you are not required to take the national exam while applying for an equivalent license.
You will have to show proof of passing the national and Nevada state real estate exams within one year of the application date.
You are also allowed to use your national examination results from another state within one year of the date of application. However, you have to show evidence of those results.
How Long Does It Take to Get a Real Estate License in Nevada?
The time it takes to complete the Nevada real estate online license varies because of the number of steps involved. It depends on the amount of effort and time you put in to complete the 90-hour Nevada Educational Real Estate License Requirement, pass the exam, pass the background check, and take the Nevada Real Estate License exam. Most people complete the process within a few months, while others take longer.
Video: Nevada Real Estate License