Let's face it – when people think of a dynamic career in real estate, Kansas isn't the first place to come to mind. Grouped into the "flyover states," nothing but pastures and more pastures. Yet, if you haven't been to a KU Jayhawks basketball game before, or had unbelievable BBQ in Manhattan, Kansas, you haven't lived!

Kansas is a beautiful slice of America. It's also growing at a steady clip, with more industries relocating and created by the day. All of this adds value to the real estate market. What might have been a sleepy state a decade ago is turning into a real estate paradise. But it's only a paradise for those real estate agents that can capitalize and close. A winning personality and perseverance is all you need to make six-figures in Kansas real estate. But first – the license!
Going to a Classroom or Take Courses Online?
Classroom learning is preferred because it's familiar. We understand that when we walk into a classroom, there will be a professor in the front, and the students seated, attentively listening. We take notes, share after class, and repeat
This type of learning is excellent in many respects. The human interaction is positive, and again, it's familiar. Yet, online learning is slowly but surely beginning to mirror this process. No, you aren't in the same room. But we're an interactive square that can exchange via chat with other interactive squares (students). And best yet, we can see the professor's presentation clearer than ever. Online learning has quickly evolved into a viable learning option, and the benefits are real
Real Estate School Benefits of Online
The instruction of some disciplines work well either in-person or online. Real estate is one of them. This isn't so for every subject. Thankfully, real estate teaches concepts, practical take-aways. Online learning is perfect for this instructional methodology. But even better, there's no commute
Online learning is doable anywhere. Granted, you want to be somewhere quiet. If you have your 3-year old on your lap, that's not ideal. But not having to jump into a car and physically go somewhere is a big plus
Second, online learning is flexible. Recorded classes enable students to connect when their schedules permit. As opposed to classroom learning, if you miss a class, you are instantly behind. Not so with online courses, and advancing at your own pace is one of the most significant advantages.
Highest Rated Kansas Real Estate License Schools
Kansas online real estate license schools are booming. There are probably dozens, if not hundreds of online real estate licensing schools to choose from. You, like many people, just don't have the time to properly research and vet every school for the right fit. We did the work for you, choosing 3 amazing options based on course quality, user reviews, and price.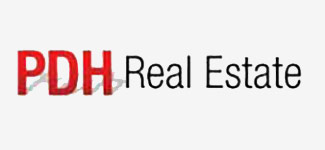 Starting at la_pdh_ks_prelicense_price
Convenient
Fully Approved
PDH Academy is your fast-track to meeting all the mandatory real estate license classes in Kansas.
How to Get a Kansas Real Estate License Online
We've arrived at the practical information. There are six steps in obtaining your Kansas Real Estate License. The academic portion comprises two of the six steps, and the remainder is administrative
1. Pre-qualifications
Selling real estate, legally, can only happen if you are at least 18. There are some kids out there with big dreams. Keep those dreams alive, and become a real estate agent once you turn 18. Second, a high school diploma is a must. However, an equivalent will also be accepted
2. Pre-Licensing Education
Becoming a real estate agent in Kansas requires some preparation. The process is not overly strenuous, but some studying does play a part. First up is pre-licensing education. In Kansas, this is a Principles of Real Estate course (30 hours) and the Kansas Practice course (30 hours). Again, these courses are available according to your schedule. However, as soon as you finish, you have six months to file for the certificate. If you don't make it within six months, completing the 60 hours again is required
One side note, the Principles of Real Estate course is not necessary if you are eligible for a license in another state or jurisdiction
3. Background Check
Third is the dreaded background check. It shouldn't be all that daunting, just a simple fingerprinting that then needs to be submitted to the Kansas Bureau of Investigation
4. Kansas Real Estate Examination
The final academic portion of the process is the Kansas Real Estate Examination. The state and general sections are required. In total, the exam is 140 questions, and there are 4 hours to complete it. The state portion is 1.5 hours, while the national part is 2.5 hours.
Applicants have 12 months after the pre-licensing education to take the exam.
5. Select a Broker
To operate in Kansas as a real estate agent, you need a broker to mentor you. This is an essential part of the process. Having a good mentor broker will jumpstart your career and set you on a productive path. Selecting the wrong one however, could result in the opposite turnout
When perusing brokers, look for ones with a good reputation (in Kansas and nationally), that have a transparent on-boarding process with new agents, and offer training and marketing materials to their agents. Brokers who expect new agents to source their leads without marketing materials are not good choices. Also, be sure to inquire about the commission structure. This will be your "bread and butter."
6. Kansas Real Estate License Application
It's important to note that you have six months of the date you passed the exam to submit for a license. Some folks take the two sections at different times. If this is the case, the earlier date is the date that the six months period begins
How Long Does It Take to Get a Real Estate License in Kansas?
In general, this process takes 45 days. It can be completed in much less time if you dedicate yourself to it nearly full-time. Most people are juggling part or full-time jobs, and families.
Real Estate License Video: Kansas