Have you ever imagined having a flexible career? One where you're the own boss and can set your work schedule. Such an amazing career can be established by working as a real estate agent. If you are good at it, you can easily earn a six-figure salary out of it. It is a rewarding field in terms of money and experience.

The real estate market in Arkansas is one that's growing. The number of working families and young adults looking for warmer and more affordable places to live is on the rise. Arkansas offers a combination of both. If you are a resident of Little Rock, Fort Smith, Fayetteville, Springdale, or Jonesboro, you might want to consider a career in real estate.
Should You Take Classes Online, or in Classroom?
Classroom learning is still a preferred way of learning for many, but online education is gaining popularity every day. Instructor lead classroom courses have set schedules that don't fit modern schedules. Online classes let you study at a time and place that work for you.
If working as a real estate agent in Arkansas has been a dream of yours, we have good news. There are several options that offer online real estate programs that are accepted by the Arkansas Real Estate Commission (AREC). These courses are designed to help you learn quickly and easily, laying a solid foundation for a successful career.
The Advantages of Online Real Estate School
If you are still not sure if the real estate education
No commute.Students all take some sort of transportation to reach their institutions. When you enroll in an online real estate school, you break free of the commute circle. You don't need to travel all over the city to receive an education. You can study from the comfort of your homes.
Flexibility.Adult education requires you to juggle between work and family. Online real estate school lets you learn at your own pace, when you want. Study early in the morning, during lunch, or at night. It's up to you.
Independent study. Online schooling involves independent study. Here you are responsible for your own education. You are not pressured to learn or submit assignments at a specified time. You can learn and do the assignments at your own pace.
Highest Rated Online Real Estate License Schools in Arkansas
Arkansas has a number of great real estate schools. Many of them offer comprehensive online courses in real estate. Variety is always confusing. To help you make the right choice, we have selected the highest rated online real estate license schools in Arkansas. These institutions offer a number of online courses to help you find a better footing in this field.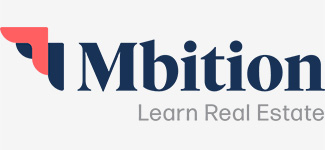 Starting at $368.00
Affordable and convenient learning.
Fulfills State requirements
The curriculum covers everything you need for the Arkansas Real Estate License Exam.
How to Get a Arkansas Real Estate License Online
If you are an Arkansas resident who is aspiring to build his/her career as a real estate agent, now is the right time to do so. The Arkansas real estate market is booming, but you need to have an Arkansas Real Estate License to start working. It is issued by the Arkansas Real Estate Commission. Here are the steps to getting one.
I. Fulfill the necessary requirements
The Arkansas Real Estate Commission requires all applicants for the real estate license to be at least 18 years of age. They should also successfully complete the 60 hours real estate course that's approved in Arkansas. It is also necessary that the 30 credits hours of that duration are earned in basic principles of real estate.
II. Complete the application process
Once you've passed the examination you'll have 90 days to complete the license application process.. Collect your application form. Complete and submit it to AREC (Arkansas Real Estate Commission). You can start the application process before completing the education requirement. You also have to undergo a complete background check by submitting your fingerprints. The State Police will check for criminal records and sends their findings to AREC. The completed application should be submitted along with the completed fingerprints, application fee of $50, Arkansas criminal background check $22 and $14. 25 for the federal background check done by the FBI.
III. Passing the Arkansas Real Estate License Exam
You can schedule the two-part state and national examination at pearson.com The administrator will need two forms of identification, the certificate for completing your 60 hours of real estate education, and the examination fee of $75. The exam comprises 110 questions, and the minimum passing score is 70%. You can take the exam an unlimited number of times.
IV. Apply for your license
Successful candidates can apply to get their license issued by submitting the complete report of a successful test score, $50 license fee, $22 fee for the recovery fund, and the post-license is required to be signed. Failing to do so within 90 days of passing your exam, the results will be useless, which will require you to restart the exam application process again.
How Long Does It Take to Get a Real Estate License in Arkansas?
The amount time it takes someone to get a license depends on the candidate. It is different from person to person. With an online real estate education program, each applicant completes his education at his/her own pace. The application and licensing steps depend on how fast AREC finishes them. Most people get their Arkansas Real Estate License online within a few months.
Real Estate License Video: Arkansas