If you're looking to get a California real estate license online you're in luck. Practically no other state (and most countries…) offers more real estate opportunities for a motivated individual. You'll also be hard-pressed to find a more diverse real estate market. Million dollar condos, desert ranches, beach front properties, even wine vineyards are for sale.
A smart, ambitious person with a California real estate license should be able to make six figures and beyond. Even the best agents and brokers started somewhere, and we're here to help you get you begin.

Online VS. Classroom
Early on, education on the Internet was considered something low quality schools offered. Now, with the growing cost of education, schools are cutting expenses and winning more students by offering more options online. With so many new schools available online, how can you know which type of learning is best for you?
Benefits of Online Real Estate School
There are several advantages an online California real estate school has over a traditional classroom setting. Even spending a few minutes looking at the features of sites like AceableAgent and Colibri Real Estate and you'll see why more people are opting for an online education instead.
No commute
Learn at your pace, not an instructor's
Flexible schedule
Study without stress in a relaxed environment
…and more!
Choosing to attend a California real estate school online gives you the opportunity to get the training you need, and the way that you want. If you're convinced that an online education is your best bet for passing the real estate exam, great! Now you'll need to decide what school is the right choice for you.
You'll want to make sure the school you choose offers the right features, programs, and support that you need, at a price that works for you. The following 3 schools are all solid choice, click the Learn Now button for more information.
Top Online Real Estate License Schools in California
We understand how easy it is to get overwhelmed researching available courses. The following schools are Lead Agent's top 3 picks for taking your California pre-licensing courses.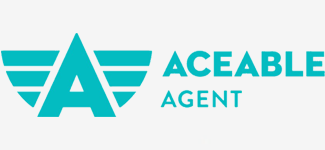 Starting at $119.00
Pass or Money Back
Support 7 Days/Week
Aceable lets you hit the ground running with everything you need to know to start your career in real estate.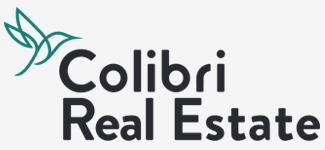 Starting at $77.40
Instructor Support
Pass or Don't Pay
Colibri Real Estate has learning packages that have everything you need for a strong start in your real estate career.
How to Get a Real Estate License in California Online
In order to become a real estate agent in California you'll need to complete 5 required steps. Meet basic requirements, complete 135 hours of courses from an accredited real estate school, pass the license, exam, work with a broker, and finally, submit an application to the CA DRE.
1. Meet basic California real estate license requirements
To get a California real estate license you'll need be 18 years or older
Applicants also need to be truthful and honest. Failing to disclose a criminal citation or arrest could result in a real estate license application getting denied.
2. Complete 135 hours of required California real estate pre-licensing courses
Real Estate Principles (45 hours) Covers basic real estate concepts like representing others, conflicts of interest, fair housing laws, escrow, and other fundamental principles to practice real estate in California.
Real Estate Practice (45 hours) Builds on the foundation of the principles course, preparing you for the California Licensing Exam and teaches you what is necessary to be successful in real estate.
Real Estate Finance (45 hours) Is an elective that allows you to choose one of the following courses:

Real Estate Appraisal
Business Law
Common Interest Developments

Computer Applications in Real Estate
Real Estate Finance
General Accounting
Legal Aspects of Real Estate
Mortgage Loan Brokering and Lending
Property Management
Escrows
Real Estate Economics
Real Estate Office Administration
Each course has a final exam that you must take after completing. The exam gives you one minute per question to answer. Each exam allows two attempts to pass with a minimum score of a 70%.
Anyone who is a California State Bar member is exempt from taking any of the pre-licensing requirements.
3. Pass the California real estate license exam
Once you have passed all three of the required courses it's time to take the California real estate licensing exam. The examination is 3 hours 15 minutes long, has a 150 multiple choice questions, and requires a score of 70% to pass.
4. Choose an active Real Estate broker to sponsor you
You've taken the courses and passed the exam. Before you can launch your new career you will need to be sponsored by a real estate broker active in California. Choosing the right broker for you is a critical step in your career as a real estate salesperson. Make sure to do your research and ask plenty fo questions to make sure they're the right fit for you.
5. Complete application for your California real estate license
The Salesperson License Application for California will be sent once you pass the exam. You'll have up to one year from the date you passed the exam to complete the form and submit with the application fee and the Department of Real Estate receives your fingerprint requirements.
How Long Does It Take to Get a Real Estate License in California?
On average it takes 5-6 months to complete all the steps to get your California real estate license. This includes the 135 hours of pre-licensings courses, exams, find sponsoring broker, pass the California real estate license exam and submit your application.
Video: California Real Estate License