Have you been thinking about getting your Texas real estate license online? A career in real estate is a popular choice, especially in Texas, and it has never been easier to get started. If you're a student or working professional there are multiple options for you to got to real estate school in a classroom or online.
The average Texas real estate salesperson earns almost $60,000 a year and a driven person with experience can easily make $100,00 or more a year. Even the top agents started where you are now, and Lead Agent can help guide you.

Get Your License Online or in a Classroom?
When online schools began in 2002 there weren't many people respected the quality of the education provided. Then schools discovered they could offer more features to students cheaper as the cost of education continued to rise. There are hundreds of Texas real estate schools both online and in a classroom, so how are you supposed to know which one is best for you?
Advantages of Online Real Estate School
You'll be pleased to know that it is possible to complete the entire process for the Texas real estate license online. There are several good online real estate schools in Texas, in fact we've listed our top 3 below. They're all accredited by the Texas Real Estate Commission (TREC) and will fulfill your course requirements to take the real estate exam in Texas.
While you can do everything online, is it the right choice? The advantages are numerous, including:
No commute, you can learn in the privacy of your home.
100% control of your schedule, learn on your free time.
Learn at your pace. Move quickly past courses that are easy for you, spend more time on ones that are difficult.
Attend class when you want
If you're working a part-time or even full-time job getting your Texas real estate license online will allow you to learn as you work. Deciding that online classes are right for you may sound easy, but choosing the right school may be a bit trickier. The following 3 schools have helped thousands of people finish the courses and pass the real estate exam.
Top Online Texas Real Estate License Schools
There are numerous real estate courses that are certified in the state of Texas. Instead of covering all of them in detail we saved you the time and did the homework ourselves. The following 3 real estates all offer online courses, have competitive pricing, and offer courses with the most features.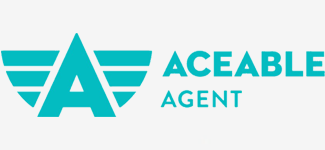 Starting at $419.00
Pass or Money Back
Support 7 Days/Week
Hit the ground running with everything you need to know to advance your career in Texas real estate.
How to Get a Real Estate License Online in Texas
You'll need to understand the five basic steps you'll need to complete to get your Texas real estate license. The steps are the same regardless of take the courses in a classroom or getting your real estate license online.
1. Meet basic Texas real estate license requirements
You must be 18 years or older
Texas resident
U.S. citizen or legal alien
2. Complete 180 hours of required Texas real estate pre-licensing courses
Texas requires that all potential real estate salespeople complete 180 hours from an approved real estate school and pass the course exam.
Principles of Real Estate I (30 hours)
Principles of Real Estate II (30 hours)
Law of Agency (30 hours)
Law of Contracts (30 hours)
Promulgated Contract Forms (30 hours)
Real Estate Finance (30 hours)
3. Complete application for your Texas real estate license
After you successfully complete all 6 courses and pass the exams you'll file an application for an Inactive Sales Agent License along with a fee. Once your application is filed you'll have one year to complete all of the following requirements.
Inactive sales agent license application
You can file this either by email or online. There is a $20.00 filing fee for a physical paper application and may also take longer to process.
All fees are paid
TREC requires that all of the following fees are paid before you can receive an Inactive Sales Agent License. Acceptable payments include checks, money orders, or cashiers checks made payable to the "Texas Real Estate Commission". All fees are nonrefundable, do not send cash.
$205.00 – Application Fee
$10.00 – Real Estate Recovery Fee
(Due at time of original application)
$38.25 – Background check and fingerprinting with Morpho Trust
$28.25 – Background check only
(If applicant has previously been fingerprinted by TREC)
Email your Online Payment Summary and education documents to

[email protected]

. You can also fax them to (512) 936-3864
4. Pass the Texas real estate license exam
When your application is approved you'll receive a copy of the Candidate Handbook along with instructions for scheduling your license exam. The Texas Real Estate Licensing Exam for Salespersons is administered by Pearson VUE.
The license exam consists of two parts, the National section which is 85 questions and a 150 minute time limit, and the state section, which is 40 questions and a time limit of 90 minutes.
If you need more information regarding the exam see the Pearson VUE Candidate Handbook. Like their pre-licensing course, the exam prep has a money back guarantee if you don't pass.
5. Choose an active real estate broker to sponsor you
The final step to getting your Texas real estate license is finding and working under an active broker. You may feel like the most important steps are behind you, but choosing the right broker to work with is crucial to having a successful career in real estate.
You'll want to make sure that the brokerage has a good reputation, especially locally. Are they looking for new agents? Do they have programs and systems to train new agents? You'll also want to make sure what the commission structure is and what benefits are available. Finally, is there room to grow from within, or will you be stuck on the bottom indefinitely?
Take your time and don't rush this step. You'll want to feel really confident about the broker you'll be working with, think of them as a mentor. Your career will depend on it.
How Long Does It Take to Get a Texas Real Estate License?
If you have the time and energy to dedicate yourself, completing the requirements for the Texas real estate license can take as little as eight weeks. On average, most students complete the five steps over the course of several months. Whatever time it takes you make sure you move at a pace that fits you and your learning style.
Texas Real Estate License Video