Many people looking for a challenging and financially rewarding career turn to working in real estate, with an emphasis on selling residential properties. The reason is simple: you can earn a substantial amount of money, with many successful agents earing income in the six-figures.
Colorado offers dedicated, highly motivated people exceptional career opportunities in real estate. Whether you're looking to work in larger cities like Denver, Colorado Springs or Aurora, or smaller cities like Castle Rock or Commerce City, there are many opportunities for licensed real estate agents to earn a significant income while performing work you enjoy. In fact, according to the Denver Business Journal, Denver tops the list of the best cities in the U.S. to sell real estate, with Aurora coming in at No. 5, and Colorado Springs finishing in the top ten No. 9.

Online vs. Classroom Instruction
Getting a real estate license in Colorado takes effort. The reason is that Colorado requires all real estate agents to be licensed brokers, so the learning curve is harder than studying for a basic real estate agent's license. Colorado requires 168 hours of real estate education, that's a lot of class time that you'll have to drive to. Online classes are more flexible, but you'll need self-discipline without structure of a class schedule.
The Advantages of Online Real Estate Schools
Even without the pandemic, online learning lets you study at your own pace. You determine your schedule, and can continue to work while studying if required. The major advantages to online real estate school include:
Your time is your own – study and learn when it works for you.
Flexibility – pace yourself through harder material, and move faster through courses that are easier for you.
Colorado requires you to learn a lot of material, online learning lets you spread it out based on your other obligations.
Top Online Real Estate License Courses in Colorado
If you continue to work while studying, online real estate instruction is your best bet, because you're not tied to someone else's schedule. But choosing the right online school for you requires some thought. We've highlighted 3 schools that have helped many students learn the course material and pass the Colorado real estate exam.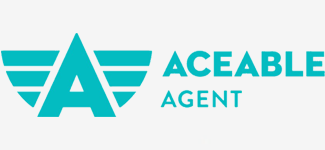 Starting at $295.00
Instructor Support
Pass or Don't Pay
Colorado Real estate course packages include everything to get your real estate career going.
How to Get a Real Estate License in Colorado Online
Colorado has very specific requirements that must be met before you can get your license. You have to be 18 years of age, be a Colorado resident and be a U.S. citizen or a legal alien.
Complete 168 hours of Colorado real estate license courses
In addition, you must complete 168 hours of Colorado real estate license courses. They include:
Law and Practice (48 hours) This course covers content for the national portion of the pre-licensing requirements, and includes basic real estate principles, real estate law and the practice of real estate.
Contracts and Regulations (48 hours) This covers the licensing requirements of the Colorado Real Estate Commission as to what agents can do while working as a broker, continuing education requirements as well as the commission's position regarding license law.
Closings (24 hours) This portion of the course covers basic skills necessary to properly close a real estate transaction, including responsibilities through the process, as well as accounting for funds received and distributed. It also covers a comprehensive outline of legal documents prepared by the broker.
Record Keeping and Trust Accounts (8 hours) Learn the proper record-keeping procedures that are required by the commission in order to maintain and account for other people's funds.
Legal Issues (8 hours) This portion covers real world problems identified by the real estate commission, including any legal issues.
Practical Applications (32 hours) Learn how real estate brokers protect the public in the application of laws, rules and standards of practice. You'll have guidance for new brokers in setting goals, writing a business plan, as well as learn about how to get started, equipment, marketing and other basic business steps. Other areas include working with buyers and sellers, showing properties, writing an offer and other topics.
Real Estate Exam Prep (general)
Real Estate Exam Prep (Colorado)
Take and Pass the Real Estate License Final Exam
After completing each course, you are required to take and pas a final exam. Once you complete the entire 168-hour program, you are required to take a program final exam. There are 100 national questions, and 100 state-specific questions. The minimum passing grade is 75%.
Complete a Background Check
You are required to submit a set of fingerprints to the Colorado Bureau of Investigation. They'll be used to conduct a Colorado and federal fingerprint-based criminal history background check using records from both the CBI and FBI.
Get Errors and Omissions (E&O) Insurance.
Colorado Division of Real Estate (DORA) requires you to have an E&O insurance policy in place. You can check with DORA regarding coverage amounts.
Complete Your Application
After you've completed all licensing requirements, you can apply for your broker license using Colorado DORA's online eLicense website.
How Long Does it Take to Get a Colorado Real Estate License?
The length of time it takes to get your Colorado license depends on you – your schedule, your current working situation and many other factors. Some people are able to complete the 168-hour course instruction in two months, others take several months to complete the courses and take and pass the exams. The best part is you can do the entire course online and study and learn at your own pace. Once completed, you're on your way to a fulfilling and financially rewarding career.
Video: Colorado Real Estate License Online