Kentucky is known for its bluegrass, but in all actuality, it is green with hints of blue/purple when buds on the grass bloom in the Spring. This is quite a sight, especially in gorgeous neighborhoods like Edgewood, Union, Fort Wright, Cold Spring, and Fort Mitchell. Home prices in these cities are booming, and Kentucky is on the radar as a desirable place to raise and family and escape the hustle and bustle of the big city.
Real estate agents in the "bluegrass state" have known for decades they're sitting on a goldmine. Homes are easily hitting seven figures and purchasing power has skyrocketed. Being an agent in Kentucky is promising, and many end up making six figures in a short time. The traditional path of obtaining a real estate license is still alive and well. But a more efficient actor has entered the scene, and online classes are scaling at an unprecedented rate. More new agents in Kentucky are graduating from excellent online real estate schools and jump starting their careers in this promising state.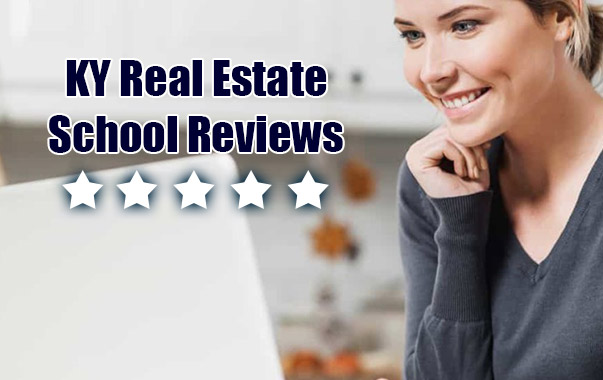 4 Helpful Tips to Prepare for School Online
Enrolling in an online real estate school is naturally different than a traditional school setting. The interaction with teachers and peers is unique, and preparing yourself for class and all of the things that take place before and after class is also distinct. Here are some tips that will help!
1. Make a Study Plan – Some breeze through school without ever having to study. We've all met those students. However, they are few and far between. The vast majority of us need to study the concepts we've learned and begin to apply them to practical scenarios. While your classes will be online, it is vital to establish a study plan and stick to it daily.
2. Limit Social Media – This is difficult for all the reasons we already know. When you're at a regular, 9 to 5 job, limiting social media is tough, so trying to do it while attending classes on a computer is not easy. There are some things you can do, such as blocking yourself from being able to browse. Sounds crazy, but lots of folks place barriers up in their browsers to limit access to Facebook, Instagram, etc while online. You can, of course, remove them, but that would defeat the purpose!
3. Join a Study Team – Study teams are not only great for ensuring the concepts are sticking, but for socializing as well. Many online schools encourage students to get together for coffee and discuss what's being learned. If you want to keep the entire experience online, you may also meet in virtual study rooms. Online real estate schools have these set up to generate out-of-class discussion. Joining a study team can't hurt; it'll only help.
4. Browse Intelligently – Finally, most classroom work nowadays involves browsing online to find complementary research and examples to round out a lesson. Say, for example, you're discussing mortgage interest rates, and the teacher prompts you to investigate how interest rates are set. The web is full of distractions, so when you're browsing, stick to the subject and don't stray. This can lead to a massive amount of wasted time, and that only hurts you in the end.
Evaluating Kentucky Real Estate Schools Online Reviews
Choosing the online real estate school you'll attend is an important choice. It is also a choice that you should research thoroughly. Online reviews, especially from multiple sources, are the best way to learn about a school, its strong and weak points, and why graduates chose said school.
Kentucky Real Estate Schools Online Reviews

4.55/5 Average Rating of Kentucky Schools
7356 Total Reviews
An online review can be absorbed in several ways. If someone says something is amazing, terrible, so-so, or downright offensive, you can choose to believe whatever they say. The inherent problem, however, is you don't know that person. Most, if not nearly 99% of the online reviews we read are people we've never met. We have no clue who Dan in Sherman Oaks, California, is, or Linda in New Orleans. They might be level-headed, rational thinking people or complete kooks. We have no idea.
We also don't know if those are even real people. There is software that can create false reviews and false profiles with messaging that is remarkably "human." So while we know that online reviews are the best way to learn about a school, we need to read many of them and then take the average of what they say. By focusing on only the best reviews and ignoring the bad ones, we are leaving ourselves with an inherent bias. This doesn't help in understanding the good and bad of a school, but rather what we want to believe, which isn't always the truth.
How to Use Numerous Websites for Online Real Estate School Reviews in Kentucky
The best way to use reviews to your advantage is by gathering lots of them, from multiple websites, and then patiently reviewing the trends. If a significant number of reviewers feel that a school needs to improve its study rooms, you likely know that's a real issue. If, however, you have multiple reviews praising a school's study rooms, and one person absolutely hates them, the issue is probably that one person, not the study rooms.
Top 2 Kentucky Real Estate Schools Online
Kentucky online real estate schools have been churning out some top-flight graduates in recent years. Their licensing programs are on par with traditional schools, and because they're online, the flexibility to take classes according to your specific schedule is attracting more and more people each year. Choosing an online school is an important choice, and one that should not be taken lightly. Enrolling in an average program will produce average results. The following three schools are some of the best options to study real estate online in Kentucky.
---


4.57/5 Rating (6564 Reviews)
The CE Shop is another very well-respected online real estate school for future Kentucky graduates. The CE Shop has been around awhile and offers an exceptional program at a very affordable rate. Online comments pointed to the pricing structure as one of the reasons they chose the CE Shop, and appreciate how the school worked with students who might not have been able to enter the program had it not been for some financial assistance they received with tuition.
On the negative side, once you're in the CE Shop, leaving the CE Shop is not all that easy. Apparently, the process of withdrawing from the school is not simple. There are lots of hoops to jump through, and more than one former student expressed frustration with this. In all fairness, withdrawing from any program can be tough. Schools do their best to keep you enrolled, and certainly do not want you going anywhere. The CE Shop did state, however, that they are trying to improve this process.
---


5/5 Rating (120 Reviews)
The Kentucky Real Estate College is a very well-reviewed online school. In fact, it was tough to find any negative comments at all! On the positive side, helpful career services, a positive environment, and good career preparation were the most frequently cited advantages to studying here. The latter – good career preparation – is incredibly important in real estate. This career is a career based on relationships and excellent people skills. Some online schools concentrate a lot on the practical side of real estate but do little to prepare graduates for working post the licensing period. The Kentucky Real Estate College is a leader in this arena, and reviewers certainly recognize this.
A negative that did surface, however, was the competitive nature of the school. Some people did not appreciate how competitive classes were, and students seeking to out-work each other. This could be a school issue, but it could also just be a student issue and an unlucky grouping of overly competitive students in a particular class setting.
---
Online Kentucky Real Estate School Is Complete, What Are Your Next Steps?
You've made it this far and can't wait to set sail into a lucrative real estate career. Well, there are a couple of things to cross off your list before jumping in. First is the license. After you've completed your coursework and taken the final state exam, you must apply for your license. Practicing real estate in Kentucky is illegal without it, so do be sure to take care of this as soon as possible.
Second, your mentor broker relationship is critical during the first couple of years. Be sure to choose one who will guide you, provide valuable marketing materials, fresh leads, and good advice so you can succeed. Best of luck, there's a world of beautiful properties and wonderful people awaiting you.