Real Estate can be a very lucrative and viable career especially if you understand buyer psychology, the real estate market and if you can tell compelling stories. To begin developing your professional profile in real estate you need to study to gain a license from the state authority.
In order to become a real estate agent in Nebraska, any aspiring real estate agent must be 19 years of age, have a high school diploma or GED, and they must complete a 60-hour course from a school accredited by the Nebraska Real Estate Commission (NREC). Once that is finished, a 6 credit hour course on Ethics must be completed. You need 2 years of sales experience in addition to the 180 hours of pre-approved license training.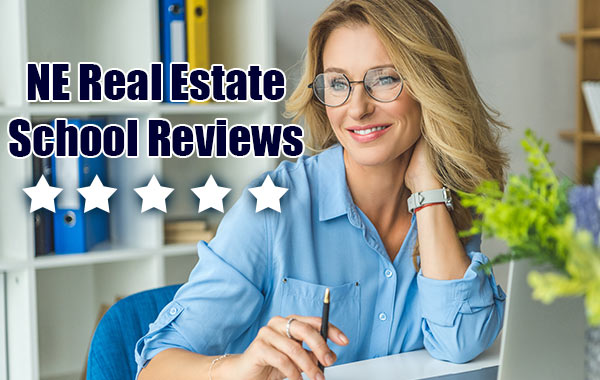 Starting a new career in real estate can be challenging and you need to do your research to find out the best schooling options available to you. To select a good online school, you should study the schools' profile and then read online reviews of the institution to gauge how authentic or reliable the institution is, before making your final decision. Reading online reviews of previous and current students can really be helpful in getting an insight into how the institute operates and to gauge the true value of the courses offered by the school and its faculty.
4 Great Tips to Prepare for School Online
Online schools are a real-time virtual solution to a practical requirement and they offer a convenient answer to the real estate study requirements. However, online study requires that you make a dedicated effort and apply yourself physically and mentally to commit to your ultimate goal of acquiring the Nebraska Real Estate License and make all the necessary lifestyle changes.
1. Eliminate Distractions
Studying online means that you are responsible for completing your course material. In order to achieve this goal, two things truly help. The first thing you have to do is establish a routine and the second is to turn off all distractions, your mobile phone and television to begin with. Keeping your study space distraction free means that without the stimulus of constant noise, your brain slows down and begins to focus more on the material you are studying. Focus and concentration helps you grasp the content and you don't have to waste time going over the text again and again to understand it.
2. Take Notes
While studying, a very helpful activity is to take notes. Noting down important pieces of information means you retain the significant points in your memory. Note-taking should also be your strategy while listening to online lectures and videos. Categorize the information you hear under headings and sub-headings. Then, note down all the significant points in the form of bullet points and against each point note the time on the video behind it. The same process can be repeated while reading or listening to e-books. When you finish reading or listening, go over your notes reviewing the important points. This will help you retain information.
3. Connect with Others
Effective communication is vital in any learning process, whether it is offline face-to-face classroom settings or online study sessions. In either format exchange of thoughts helps to clarify thoughts and ideas so you develop a better understanding of the course content. Participate and connect with peers and team up for group discussions to exchange your resources, share ideas, debate and discuss questions raised in classrooms as this process helps to conceptualize research questions and devise presentations. The more proactive you are in class and online discussions, not just responding but asking questions the more you learn. An additional benefit of online classrooms or study is that the discussion forums are more open with students bringing in their different experiences and their unique perspective to the discussion so you can get the most out of your course.
4. Treat Studying Like A Job
The moment you apply the principles of effective work management to online study, you begin to see the how efficient and productive you become. The first step to take is to set daily goals and create checklists to mark off the tasks scheduled for the day, so that you know you've accomplished something and as you cross out items on the checklist, you begin to feel positive which further motivates you to do more. However, the study checklist should feature assessments, lectures and reading tasks to complete. In this way, you know what is your priority and your main goal is to show up each day and absorb the material you need to study.
Judging Nebraska Real Estate Schools Online Reviews
After you've shortlisted the Real Estate Online School options, they should be evaluated for their true worth and value by studying their online reviews. Reviews from a variety of sources especially third-party review platforms offer a convenient solution.
Nebraska Real Estate Schools Online Reviews

4.48/5 Average Rating of Nebraska Schools
903 Total Reviews
Reading online testimonials and endorsements of former and current students gives you the inside story of an institute and you get to understand the truth behind the words that make up an institute's claims and course descriptions.
While studying reviews, the points to consider after you've looked at the school's professional standing, fees and passing rates, are their claims regarding links with the professional industry and post-study employment rate. Is the institute delivering on its promise of preparing you for a role in the real estate industry or is it an exam preparation website which gives you notes but very little mentorship and finally whether the course content is sufficient to help you pass the Kansas state license exam. The skill level of the faculty and how helpful are the instructors is another factor to look for in reviews.
To identify the authenticity of the review, look up what or who is the source, then evaluate what they have to say about the course content whether it meets the industry requirements and whether it teaches you what you need to know. What kind of course structure and study aids do the schools provide and for how long do you have access to the material. Then analyze how that view measures up against other reviews of the same course. In doing this, you will develop a good idea of what the course and the institute is all about.
To judge the veracity of a review, you can check out the user profile. Then, select a random number of positive as well as the negative reviews and will be able to identify the pattern of complaints generally lodged against the school and which review counters the negative aspects or positive ones of the school and finally appraise what the school has to offer.
How to Use Multiple Websites for Online Real Estate School Reviews in Nebraska
Reliability of an online school review can only be assessed by collecting data from multiple sources. An institutes website displays testimonials from former students and various clients but these reviews are generally considered to be biased in the institutes favor. To get a more balanced view, independent third-party platforms like indeed.com, yelp.com and Google my Business.com can give a more balanced view. Alternatively, there are official reviews available from professional's website like LinkedIn or social platforms like Facebook. The main element to keep in mind is the trustworthiness of the sources as to how authentic the website is and whether you can verify the identity of its reviewers.
Top 2 Real Estate Online Schools in Nebraska
In Nebraska, the two schools that are most popular for online Real Estate licensing are The Randall School and VanEd are old schools. The schools are considered the best online solutions based on their academic resources and professional development opportunities in the field of real estate as well as the fact that their courses are accredited by ARELLO and IDECC.
Randall is a school with a comprehensive course supported by good instructors and finally, VanED gives students real value for their money. These institutions have strong links in the real estate industry and offer courses for continued professional development in the real estate industry.
---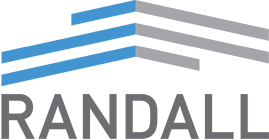 4.93/5 Rating (123 Reviews)
Randall School of Real Estate is a bonded school licensed in 1973 by the Nebraska State Department of Education to deliver pre-license real estate courses to prospective salespersons and brokers. Their portfolio of online and on-campus courses also includes continuing education courses for the professional development of salespersons and brokers.
They offer two pre-license courses covering the Real Estate Principles and Practice for industry know-how plus a Effective Real Estate Sales and Marketing, which covers the Nebraska License law. Exam prep they offer in the form of two-day seminars which prepare students for the national and state portion of the exam.
Online reviews of the school commend the flexibility of the online course, its affordability, the positive environment and the Instructors. Students praised the Instructors as committed, learned individuals who were always ready to help. However, the negative aspects identified by these students listed dryness of the textbooks and the large amount if information that they needed to grasp in a very limited time frame.
---


4.8/5 Rating (12 Reviews)
VanEd is an old institution with 15 years of experience in teaching real estate license preparation courses. The highlights of their online course is easy access to instructors via messaging apps if students have any queries and the free trial period they offer students before they purchase the course.
Their package deal for salespersons pre-license study includes courses on Real estate principles, Nebraska Real Estate Principles, Nebraska License Law and Professional Conduct and Ethical Practice along with Exam preparation for state and national real estate licensing exams. The cost of the package course includes textbooks and e-books for students.
VanEd online reviews highlight the comprehensive course material and the accessibility of the tutors. The course is considerable cost-effective compared to the competition. Positive environment of the institution and the flexibility of online study were also appreciated. Overall, reviews suggest that it is a good venue to prepare for a career in real estate.
The only negative identified by former students is the lack of freedom in being able to devise your own course package. It is considered a good course for prospective licensees but these students will need to supplement this knowledge with further study to be more effective in the field.
---
What To Do After You Completed Online Nebraska Real Estate School
After you've completed the 60 credit hour course requirement, you need to get a certificate from the institution from which you studied, to submit to the NREC. Following this, you need to register and submit the roster number ss# within 30 days of the completion of the course and submit an application to appear for the state and national Real Estate exams for the salesperson license in which you must score a minimum of 75% to pass the exams.
To submit the application, you must follow strict protocol and submit your fingerprint cards to the Nebraska Patrol for a criminal background check, which must be attached to the application. After you submit the fees, application and the criminal background report, then you can sit for the State and National Real Estate Exam. For further details, check out the Nebraska Real Estate Commission (NREC) website https://nrec.nebraska.gov/licensing-forms/licenseinformation.html