A career in real state comes with the much-enjoyed opportunity of being self-employed, flexible work hours, extensive networking, and not forgetting the high-income potential. With an expanding real estate market, Michigan has a great potential to welcome new realtor entrants.
If you are a professional from Detroit considering to switch to a real estate career or an ambitious student from Lansing waiting to take your chance in this career, all you will need is a Michigan real estate license. The optimal fast-paced growth in this business guarantees to land you with a handsome six-figure earning.

Online VS. Classroom
As the digital age quickly transformed various aspects of our life, online teaching methods have began to dominate the learning environment. While the traditional classroom teaching environment is preferred by many, the revolutionized e-learning method is also welcomed by a significant number of the population.
Deciding the learning environment for yourself depends on several factors. The most important one being the course content. A comprehensive curriculum will help you complete the real estate education with a much-focused approach. Michigan is home to several real estate schools that offer both, classroom and online teaching for the real estate license course.
Benefits of Online Real Estate School
There is an array of real estate school options to chose from. You'll find online real estate schools in Michigan take the lead with more benefits. There's no commute, schedule flexibility, and budget-friendly pricing in relaxed learning environment add up to the right choice for many.
The idea of adjusting their schedules to make themselves present for traditional classroom learning fails to resonate among a large number of people. In most cases, rescheduling the routine comes at the stake of skipping office, leaving your kids with caretakers or babysitters, or postponing other important family matters.
Traditional classroom teaching also restricts your ability to study at your own pace, you will have to attend the lecture and attempt class assignments within the class duration. But with an online real estate school, course progress is entirely up to you. You can conveniently study at your own pace with easy to download course resources. And therefore, an online real estate school is recognized as a feasible yet favorite option to earn a real estate license.
Top Online Real Estate License Schools in Michigan
With numerous certified real estate education courses in Michigan, it is normal to get confused when making a choice. But to facilitate you in making an informed choice before you take a step ahead in the real estate industry, here are the top 3 competitive picks that will prepare you online for your state exam,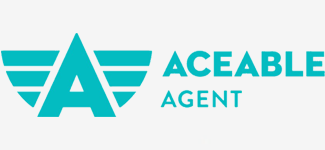 Starting at $158.00
Pass or Money Back
Support 7 Days/Week
Aceable's comprehensive courses will help you hit the ground with everything you need to know about a career in real estate.
How to Get a Real Estate License Online in Michigan
Meet Michigan real estate license prerequisites
The general prerequisite you are required to comply with for obtaining Michigan Real Estate License is to be at least 18 years of age. You must also be a US citizen or a permanent resident. Proof of high school graduation or any equivalent document is also required. Lastly, a good moral character is a plus point.
Complete 40 hours required for Michigan real estate pre-licensing courses
The State of Michigan Department of Licensing and Regulatory Affairs (LARA) requires all salesperson applicants to complete the Michigan Real Estate Fundaments course. Successful completion of this 40-hour pre-licensing course is the starting line for your career as a realtor in Michigan. The course content will comprise of at least 4 hours of civil rights law and equal opportunity in housing. After completing all course requirements that include class lectures, assignments, and a practice exam, you will appear for the final exam. A minimum of 70% is required to clear the course.
On successful completion, your real estate school will submit your certificate to the State of Michigan. It is recommended that you keep all records of course completion with yourself.
Apply for your Michigan real estate license
Once you manage to complete your required education, you are now eligible to apply for your real estate license. To apply, visit the Michigan Department of Licensing and Regulatory Affairs website.
Application for the Michigan real estate license must be filed within a 36-month duration of pre-license course completion.
Take the Michigan real estate license exam
On approval of the Michigan real estate license application, you will receive an email from the State of Michigan. This email is a formal notification to inform you that you have been authorized to register for the exam. Your next step would be to register for the salesperson's exam with the exam provider, Psychological Services, Inc.
The exam will be based on 115 questions, divided into two sections. Each section will cover the state and national requirements. And you will have 180 minutes to complete the exam. On clearing the exam, you will advance to the next step.
Find a broker to sponsor you
The completion of a real estate exam now directs you to find a licensed Michigan Employing Broker who can sponsor you. You will only be allowed to formally practice as a real estate salesperson once the Department receives an employee broker notification, without which your license application stands incomplete and your license won't be issued.
How Long Does It Take to Get a Real Estate License in Michigan?
There is no specified bracket of time by which you can expect to receive your Michigan real estate salesperson license. The period significantly varies from person to person as per their pace of course completion, document endorsement, finding a licensed employee broker, and scheduling the licensing examination. The pre-licensing education often takes a few months to complete if your pace is considerably slow, and thus you won't be eligible to proceed with the next steps until course completion. If you have the time and energy to invest dedicatedly to attaining the real estate license then it will only be a matter of 6-8 weeks till you pride yourself being a licensed realtor in Michigan.
Michigan Real Estate License Video